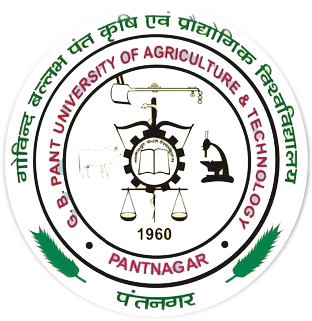 GOVIND BALLABH PANT UNIVERSITY OF AGRICULTURE & TECHNOLOGY
गोविन्द बल्लभ पंत कृषि एवं प्रौद्योगिक विश्वविद्यालय
Home
/
Colleges
/
College of Basic Sciences And Humanities
/
Department of Biochemistry
/
Profile
---
Department of Biochemistry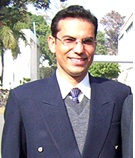 Dr. Ashok Kumar Verma
| | |
| --- | --- |
| DESIGNATION: | Junior Research Officer |
| QUALIFICATION: | Ph.D. |
| SPECIALISATION: | Molecular Biology and Biotechnology |
| EMAIL: | akv72[at]rediffmail[dot]com, akv72[at]yahoo[dot]com |
| CONTACT NO.: | 09412981859 (M), 05944-233310 (O) |
---
Research areas/Areas of interest
Liquid Bio Fuel
Research Projects
AICRP on Energy for Agriculture and Agro-based Industries
Project 1. Esterification of bio-oil derived from sugarcane crop residue.
Project 2. Extraction of phenolic compounds from bio-oil for industrial application.
Selected Research Publications
Agrawal, R., Verma, A. K.,&Satlewal, A. (2016). Application of nanoparticle-immobilized thermostable β-glucosidase for improving the sugarcane juice properties. Innovative Food Science & Emerging Technologies, 33, 472-482..(Impact Factor:3.273) (NAAS 9.0)


Chamoli, S., Kumar, P., Navani, N. K., &Verma, A. K. (2016). Secretory expression, characterization and docking study of glucose-tolerant β-glucosidase from B. subtilis. International journal of biological macromolecules, 85, 425-433.(Impact Factor: 3.096) (NAAS 9.14)


Singh, G., Verma, A. K., & Kumar, V. (2016). Catalytic properties, functional attributes and industrial applications of β-glucosidases. 3 Biotech, 6(1), 3. (Impact Factor 1.361) (NAAS 6.99)


Panwar, P., Dubey, A., &Verma, A. K. (2016). Evaluation of nutraceutical and antinutritional properties in barnyard and finger millet varieties grown in Himalayan region. Journal of food science and technology, 53(6), 2779-2787. (NAAS 7.5) (Impact Factor 1.241)


Agrawal, R., Srivastava, A., &Verma, A. K. (2016). Immobilization of β-glucosidase onto silicon oxide nanoparticles and augment of phenolics in sugarcane juice. Journal of food science and technology, 53(7), 3002-3012.. (NAAS 7.5) (Impact Factor 1.241)
Other Information
BOOK CHAPTER 06 Nos
FELLOWSHIP/AWARD
SUMMER RESEARCH FELLOWSHIP PROGRAMME 2011 (SRFP 2010) (8 weeks) sponsored by INDIAN ACADEMY OF SCIENCES, Bangalore, INDIAN NATIONAL SCIENCE ACADEMY, New Delhi, THE NATIONAL ACADEMY OF SCIENCES, INDIA, Allahabad worked under Dr. Anil Grover, Department of Plant Molecular Biology, University Of Delhi, South Campus from 30th May 2011-24 July 2011.
UGC- Research Award 2013-14
Governor award for Best research paper publication 2016
---
Disclaimer: The facts published on this website are for immediate information only and no legal claim can be made for any damage caused by using the content of this site. The G.B. Pant University of Agriculture and Technology reserves the right to change the information published on this site at any point of time without prior or further notification.
For best view, kindly use Google Chrome version 35+, Firefox version 31+, IE version 10+, Safari 7+