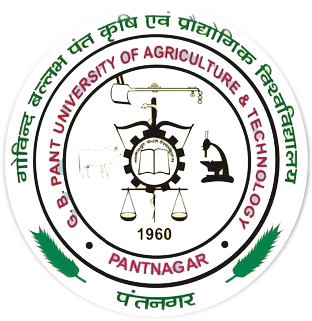 GOVIND BALLABH PANT UNIVERSITY OF AGRICULTURE & TECHNOLOGY
गोविन्द बल्लभ पंत कृषि एवं प्रौद्योगिक विश्वविद्यालय
Home
/
Colleges
/
College of Basic Sciences And Humanities
/
Department of Biochemistry
/
Profile
---
Department of Biochemistry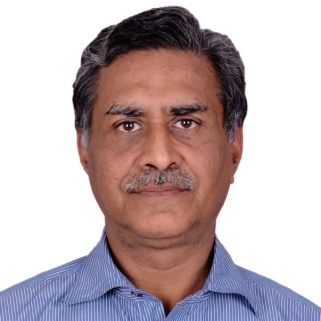 Dr. Sanjeev Agrawal
| | |
| --- | --- |
| DESIGNATION: | Professor & Head |
| QUALIFICATION: | MSc, Ph.D.Post doc (USA) Biochemistry |
| SPECIALISATION: | Biochemistry |
| EMAIL: | sanjeevagrawal14[at]rediffmail[dot]com |
| CONTACT NO.: | 05944-233310 (O), 09457087642 (M) |
---
Research areas/Areas of interest
Enzymology, , Seed spices quality, Secondary metabolites
Research Projects
A GBPIHED sponsored project entitled," Enhanced withanolides production in root cultures including transgenic roots in Withania somnifera (Ashwagandha) under macro/micro environment of rhizogenesis." (2014-2017)
Selected Research Publications
Kumar, Amresh;Vasmatkar,P.,Baral,P,Agrawal, Sanjeev;and Mishra, Ashutosh (2017). Immunomodulatory and growth promoting effect of dietary fenugreek seeds in Fingerlings of common carp ( Cyprinus carpio L.) . Fishery Technology 54: 170-75 (Impact factor 4.87)


Ramesh Singh Pal, Vandana A Kumar, Arora, Sandeep, Sharma, AK, Virendra Kumar & Agrawal, Sanjeev (2015) Physico Chemical and antioixidant properties of kiwifruit as a function of cultivars and fruit harvested month. Brazilina Archives of Biology & Technology 58(2): 262-271. (Impact factor 6.5)


Vinod Kumar, Sangwan,Punesh, Verma,AK & Agrawal,S. (2014) Molecular and biochemical Characterstics of Recombinant beta propeller Phytase from Bacillus licheniformis PB-13 with potential application in aquafeed. Appl. Biochem Biotechnol. 173: 646-659. (Impact factor 1.893, NAAS Rating 7.89)


Vinod Kumar, Prashant Singh, Jorquera, M. A., Sangwan Punesh, Piyush Kumar, Verma A.K. & Agrawal S. (2013) Isolation of phytase-producing bacteria from Himalayan soils and their effect on growth and phosphorus uptake of Indian mustard (Brassica Juncea) World J. Microbiol. Biotechnol. 04/2013; 29 (8): 1361-1369 (Impact factor 1.262, NAAS Rating 7.26)


Piyush Kumar, Shivangi Chamoli and Sanjeev Agrwal (2012) Enhanced Phytase Production from Achromobacter sp. PB-01 Using Wheat Bran as Substrate: Prospective Application for Animal Feed. Biotechnology Progress 28:, 1432-1442 (NAAS Rating 7.85)
Other Informations
Nominated as Convener, BSMAC on Basic Science Group constituted by ICAR for restructuring Course curricula & Syllabi at PG level (Jan, 2008)
DST-FIST-2008 awarded to the department (Jan. 2009).
Advisor selection committee of ASRB for recruitment for ARS Scientist in Biochemistry
Edited a book on Seed Spices.
Guided 10 PhD and 14 M.Sc. students.
Developed 3 practical manuals for UG classes.
Heading the department since 2007.
---
Disclaimer: The facts published on this website are for immediate information only and no legal claim can be made for any damage caused by using the content of this site. The G.B. Pant University of Agriculture and Technology reserves the right to change the information published on this site at any point of time without prior or further notification.
For best view, kindly use Google Chrome version 35+, Firefox version 31+, IE version 10+, Safari 7+