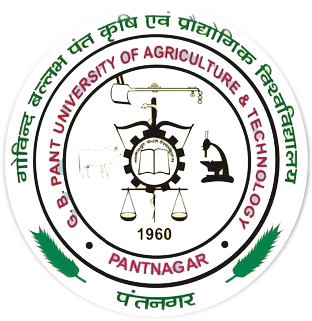 GOVIND BALLABH PANT UNIVERSITY OF AGRICULTURE & TECHNOLOGY
गोविन्द बल्लभ पंत कृषि एवं प्रौद्योगिक विश्वविद्यालय
Home
/
Colleges
/
College of Basic Sciences And Humanities
/
Department of Environmental Science
/
Profile
---
Department of Environmental Science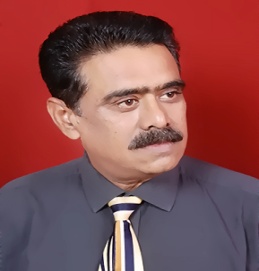 Dr. R. K.Srivastava
| | |
| --- | --- |
| DESIGNATION: | Professor |
| QUALIFICATION: | M.Sc.,Ph.D. |
| SPECIALISATION: | Environmental Impact assessment Industrial Pollution Control and Management |
| EMAIL: | rajeevsrivastava08[at]gmail[dot]com |
| CONTACT NO.: | 7500241436, 09997983678 (M) |
---
Research Area/ Areas of Interest
Environmental impact assessment and management
Industrial pollution control
Risk and Disaster management plan
Sustainable environmental development
Research Projects
Environmental Impact Assessment study of SIDCUL integrated industrial estate-Pantnagar for Uttarakhand State Council from Science & Technology, Uttarakhand
Demonstration of Municipal Waste Management through Application of Fuelwood plantation from IIT, Delhi under U.K. International project
Development of Alternative Wastewater Treatment Techniques for Bio-energy Plantation and Additional Economic Opportunities from IIT, Delhi under Indo-U.K. Science-bridge project.
Agriculture Waste Management for Generation of Wealth – Exploitation of Household and animal waste for creation of wealth. from GBPUA&T, Pantnagar
Integrated Technology System for Phytoremediation of Domestic Waste Water with Floating Rafts (Floating Wetland): R&D and Pilot Testing, from Ministry of Drinking Water supply & Sanitation, Govt. of India.
Consultancy project Preparation of State of Environment report of Uttarakhand from Uttarakhand Environment Protection and Pollution Control Board, Dehradun (UK)
Selected Research Publications
Pandey, A. and Srivastava, R.K. Role of dendropower in waste water treatment and sustaining economy. Journal of Cleaner Production, Vol. 18, pp. 1113-1117.


Singh, M. and Srivastava, R.K. Sequencing batch reactor technology for biological wastewater treatment: a review. Asia-Pac J. Chem. Eng., Vol. 6, pp. 3-13.


Banerjee T., Singh S.B. and Srivastava R.K. Development and performance evaluation of statistical models correlating air pollutants and meteorological variables at Pantnagar, India. Atmospheric Research, Vol. 99(3-4), pp. 505-517.


Banerjee, T., Barman, S.C. and Srivastava, R.K. Application of air-pollution dispersion modelling for source contribution assessment and model performance evaluation at Integrated Industrial Estate-Pantnagar. Environmental Pollution, Vol. 159(4), pp. 865-875.


Mishra T., Ramola S, Shankwar, A.K., and Srivastava, R.K. Use of synthesized hydrophilic magnetic nanoparticles (HMNPs) in forward osmosis for water reuse, Water Science & Technology: Water Supply. Vol. 16.1, pp. 229-236.
For More Information Click Here
---
Disclaimer: The facts published on this website are for immediate information only and no legal claim can be made for any damage caused by using the content of this site. The G.B. Pant University of Agriculture and Technology reserves the right to change the information published on this site at any point of time without prior or further notification.
For best view, kindly use Google Chrome version 35+, Firefox version 31+, IE version 10+, Safari 7+