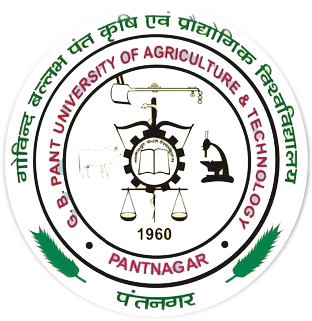 GOVIND BALLABH PANT UNIVERSITY OF AGRICULTURE & TECHNOLOGY
गोविन्द बल्लभ पंत कृषि एवं प्रौद्योगिक विश्वविद्यालय
Home
/
Colleges
/
College of Basic Sciences And Humanities
/
Department of Environmental Science
/
Profile
---
Department of Environmental Science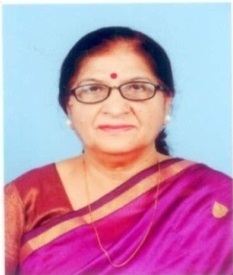 Dr.(Ms.) Uma Melkania
| | |
| --- | --- |
| DESIGNATION: | Professor |
| QUALIFICATION: | M.Sc., Ph.D. |
| SPECIALISATION: | Forest ecology, Carbon sequestration; studies in forest and agro ecosystem |
| EMAIL: | umamelkania[at]yahoo[dot]co[dot]in |
| CONTACT NO.: | 7500241412, 9412170328 (M) |
---
Research Area/ Areas of Interest
Forestry
Ecology
Research Projects
Effect of increased level of CO2 funded by Uttarakhand State Council for Science & Technology Dehradun
Conservation and Management of Pollinators for Sustainable Agriculture, through an Ecosystem Approach" funded by VNEP/GEF Global Pollinator project GBPIHED Kosi-Katarmal, (Almora)
Carbon sequestration and capacity building in central Himalayan region of India" funded by U Cost , Dehradun
"Carbon Sequestration Studies in Forest and Agroecosystems along an altitudinal gradient" sponsored by Department of Science & Technology, Ministry of Science& Technology, New Delhi.
Selected Research Publications
Sundha, Prual and Uma Melkania. Carbon Foodprinting: A tool for Environmental Management. International Journal of Agriculture, Environment Biotechnology 9(2): 247-257.


G.Ghose, D.C. Ghosh, U. Melkania and U Majumdar, Traditional medicinal plant used by the Adi,Idu and Khamba tribes of Dehange- Debang Bioshper Reserve in Arunachal Pradesh, International Journal of Agriculture, Environment and Biotechnology. Vol 7(1) pp. 165-171, online ISSN; 2230-732x, Article DOI; 10.5958/j,2230-732x.7.1.022


S Chaturvedi, S Patra, D Mandal, DR Sena, PK Mishra, and U Melkania, comparative estimation of litter carbon inputs by two different modelling approaches in central Himalaya forest. International Journal of Soil Conservation, 42(2), 135-142


Mohammed,A.S., Melkania,U and B.N. Kumar, Socio economic Impact Assessment of Integrated Industrial Estate Pantnagar, India. Ethopian journal of Environmental Studies and Management, 7(2), 890-901


S Chaturvedi ,and U Melkania, Soil Organic Carbon Stock in Mixed Oak and Mixed Pine Forest of Kumaon Himalayas, India. Indian Forest, 139(3),218-221.ISSN 0019-4816
---
Disclaimer: The facts published on this website are for immediate information only and no legal claim can be made for any damage caused by using the content of this site. The G.B. Pant University of Agriculture and Technology reserves the right to change the information published on this site at any point of time without prior or further notification.
For best view, kindly use Google Chrome version 35+, Firefox version 31+, IE version 10+, Safari 7+