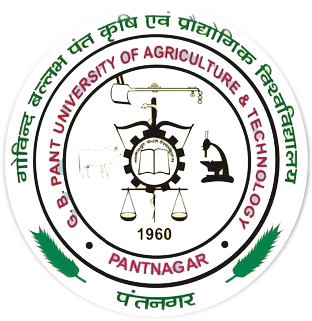 GOVIND BALLABH PANT UNIVERSITY OF AGRICULTURE & TECHNOLOGY
गोविन्द बल्लभ पंत कृषि एवं प्रौद्योगिक विश्वविद्यालय
Home
/
Colleges
/
College of Basic Sciences And Humanities
/
Department of Environmental Science
/
Profile
---
Department of Environmental Science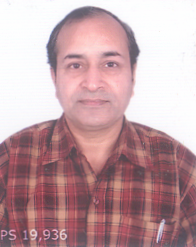 Dr. Vir Singh
| | |
| --- | --- |
| DESIGNATION: | Professor |
| QUALIFICATION: | M.Sc., D.Phil. (Rangeland ecology) |
| SPECIALISATION: | Water Pollution |
| EMAIL: | drvirsingh[at]rediffmail[dot]com |
| CONTACT NO.: | 7500241416 (M) |
---
Research Area/ Areas of Interest
Rangeland Ecology
Mountain Agro Ecology
Research Projects
Assessment of Metal Pollution in Yamuna Riverine Ecosystem in Delhi Region from by UGC, New Delhi.
Selected Research Publications
Parmar, S. and Singh, V. Phytoremediation Approaches for Heavy Metal Pollution: A Review. Journal of Plant Science and Research, 2(2): 1-7.
Parmar, S. and Singh, V. Water Quality Parameters of River Yamuna in Delhi after 20 Years of the Yamuna Action Plan. International Journal of Science and Nature, 6(4): 1-8.
Negi, V. and Singh, V. A comparative study of lead and mercury in the ambient air in Pantnagar University employing moss Thuidium cymbifolium (Dozy & Molk.) Dozy & Molk. International Journal of Advanced Biological Research. 6(2): 247-252.
Singh, V. , Rastogi, A., Nautiyal, N. and Negi, V. A Socio-ecological Analysis of a Typical Mountain Agro-ecosystem in Central Himalayas: A Focus on Chamoli District in Uttarakhand, India. Science and Culture, 83(5-6): 143-151.
Gusain, P., Paliwal, R. and Singh, V. Rhizoremediation of Cadmium-Contaminated Soil Associated with Hydroxamate Siderophores Isolated from Cd-Resistant Plant Growth-Promoting Dietzia maris and Lysini bacillus strains. International Journal of Phytoremediation, 19 (3): 290-299.
For More Information Click Here
---
Disclaimer: The facts published on this website are for immediate information only and no legal claim can be made for any damage caused by using the content of this site. The G.B. Pant University of Agriculture and Technology reserves the right to change the information published on this site at any point of time without prior or further notification.
For best view, kindly use Google Chrome version 35+, Firefox version 31+, IE version 10+, Safari 7+