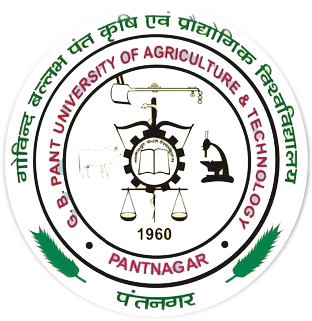 GOVIND BALLABH PANT UNIVERSITY OF AGRICULTURE & TECHNOLOGY
गोविन्द बल्लभ पंत कृषि एवं प्रौद्योगिक विश्वविद्यालय
Home
/
Colleges
/
College of Basic Sciences And Humanities
/
Department of Microbiology
/
Profile
---
Department of Microbiology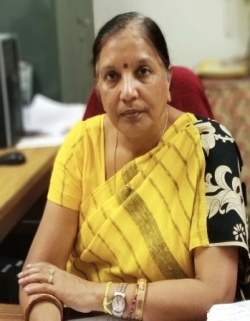 Dr. Anita Sharma
| | |
| --- | --- |
| DESIGNATION: | Professor |
| QUALIFICATION: | Ph.D. |
| SPECIALISATION: | Pesticide Biodegradation, Nutrient Management, Bioinocula |
| EMAIL: | anitasharma14[at]yahoo[dot]co[dot]in |
| CONTACT NO.: | 9456553256 |
---
Research Projects
Metagenomic approach to assess the impact of some common agri-usable nanoparticles on soil health in agricultural practices". (2016- contd.) UCB, Uttarakhand
Selected Research Publications
Priyanka Khati, Anita Sharma1, Saurabh Gangola1, Rajeew Kumar2, Pankaj3, Govind Kumar. (2017). Impact of some agriusable nanocompounds on soil microbial activity: an indicator of soil health. Clean Soil Air Water. http://doi.wiley.com/10.1002/clen.201600458


Priyanka Khati, Parul, Saurabh Gangola, Pankaj, Anita Sharma. (2017). Nanochitosan induced growth of Zea Mays with soil health maintenance. 3 Biotech. 7: 81.


Pankaj, Geeta Negi, Saurabh Gangola, Priyanka Khati, Anjana Srivastava, Anita Sharma (2015): Optimization of Sulfosulfuron Biodegradation through Response Surface Methodology using Indigenous Bacterial Strain Isolated from Contaminated Agriculture Field. Int.J.Curr.Microbiol.App.Sci. 4(8): 105-112.


Pankaj , Anita Sharma, Priyanka Khati, Govind Kumar, Saurabh Gangola, Anjana Srivastava (2016) : Novel Pathway of Cypermethrin Biodegradation In a Bacillus sp. Strain SG2 Isolated From Cypermethrin Contaminated Agriculture Field. 3 Biotech. 6(45). DOI 10.1007/s13205-016-0372-3.


Pankaj, Geeta Negi, Saurabh Gangola, Priyanka Khati, Anjana Srivastava, Anita Sharma. (2016). Differential expression and characterization of cypermethrin degrading potential proteins
`
PG Students
Student Name
ID. No.
Year of Admission
Advisor Name
Thesis Title
M.Sc.
Ms. Swati Kumari
49543
2015-2017
Dr. Anita Sharma
Effect of two nanocompounds on Fenugreek vigour and soil health under the influence of plant growth promoting rhizobacteria
Ms. Ankita Bhatt
49357
2015-2017
Dr. Anita Sharma
Biodegradation of carbendazim and oxyfluorfen by autochthonous bacterial cultures.
Mr. Ashish Kumar
51205
2016
Dr. Anita Sharma
Not decided
Ph.D.
Ms. Priyanka Khati
40821
2013
Dr. Anita Sharma
Impact Assessment of Nanozeolite and Nanochitosan on Plant-Soil-Microbe interaction using conventional and molecular methods.
Mr. Saurabh Gangola
44260
2014
Dr. Anita Sharma
Biodegradation of Pesticides used in agriculture fields.
Ms. Parul
49455
2015
Dr. Anita Sharma
Study on soil health and cropping systems under the influence of three nanocompounds.
---
Disclaimer: The facts published on this website are for immediate information only and no legal claim can be made for any damage caused by using the content of this site. The G.B. Pant University of Agriculture and Technology reserves the right to change the information published on this site at any point of time without prior or further notification.
For best view, kindly use Google Chrome version 35+, Firefox version 31+, IE version 10+, Safari 7+