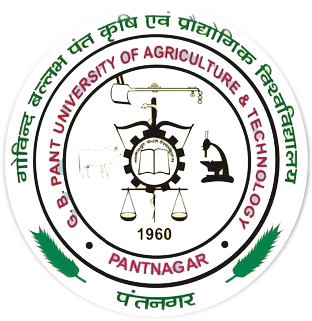 GOVIND BALLABH PANT UNIVERSITY OF AGRICULTURE & TECHNOLOGY
गोविन्द बल्लभ पंत कृषि एवं प्रौद्योगिक विश्वविद्यालय
Home
/
Colleges
/
College of Basic Sciences And Humanities
/
Department of Microbiology
/
Profile
---
Department of Microbiology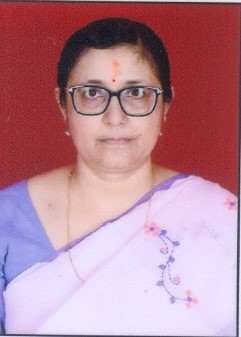 Dr. Manvika Sahgal
| | |
| --- | --- |
| DESIGNATION: | Junior Research Officer |
| QUALIFICATION: | Ph.D. |
| SPECIALISATION: | Microbial Taxonomy, Development of Quarantine standards for fresh and processed foods |
| EMAIL: | manvikasahgal[at]rediffmail[dot]com |
| CONTACT NO.: | 9412451409 |
---
Selected Research Publications
Neha Arya,, Anjul Rana, ,Asmita Rajwar, Manvika Sahgal and Anil Kumar Sharma (2016).Biocontrol efficacy of siderophore producing indigenous Pseudomonas strains against Fusarium wilt in Tomato. National Academy Science Letters SCLE-D-15-00269 Accepted 19 Jan 2016.


Asmita Rajwar, Pragati Srivastava & Manvika Sahgal (2016) Microbiology of Fresh Produce: Route of Contamination, Detection Methods, and Remedy, Critical Reviews in Food Science and Nutrition, 56:14, 2383-2390, DOI: 10.1080/10408398.2013.841119.


Kunwar, Shyam, Govind Kumar, Manvika Sahgal and Anupama Singh (2012). Ethanol production through Saccharomyces based fermentation using apple pomace amended with molasses. Sugar Tech. 14:304-311.


Sharma, A., Pathak, A., Sahgal, M., Meyer, J-M., Wray, V. and Johri, B.N. (2007). Molecular characterization of plant growth promoting rhizobacteria that enhance peroxidase and phenyl alanine ammonia- lyse activities in chile (Capsicum annum L.) and tomato (Lycopersicum esculentum Mill. Arch. Microbiol, 188, 483-494.


Sahgal, M. and Johri, B.N. (2006) Taxonomy of rhizobia: Current status. CurrSci, 90, 486-487.
M.Sc. and Ph.D. Students Under Supervision
Student Name
ID. No.
Year of Admission
Advisor Name
Thesis Title
M.Sc.
Ms. Damini Maithani
49577
2015 - 2016
Dr. Manvika Sahgal
Comparative phylogenetic analysis of chickpea nodulating Rhizobia from Central India and Terai region of Western Himalayas
Ms. Anamika
49672
2015 - 2016
Dr. Manvika Sahgal
Isolation and characterization of Endophytic microbes from chrysanthemum plants showing wilting symptoms
Ms. Jyotsana Maura
50972
2016 - 2017
Dr. Manvika Sahgal
TBD
Ph.D.
Ms. Anjul
44076
2012 - 2013
Dr. Manvika Sahgal
Biocontrol of Banded Leaf and Sheath Blight Disease in Zea mays L using Pseudomonas fluorescens Strain AS15 under Field conditions and its impact on bacterial community profile
Ms. Samiksha Joshi
35974
2014 - 2015
Dr. Manvika Sahgal
Unculturable and culturable microbial diversity in rhizosphere of three different provenances of Dalbergia sissoo provenances
Ms Pragati Srivastava
42511
2015 - 2016
Dr. Manvika Sahgal
Diversity and phylogeny of Dalbergia sissoo Roxb. nodulating rhizobia
Ms. Vandana
---
2016 - 2017
Dr. Manvika Sahgal
TBD
Mr. Hemant Dasila
47018
2016 - 2017
Dr. Manvika Sahgal
TBD
---
Disclaimer: The facts published on this website are for immediate information only and no legal claim can be made for any damage caused by using the content of this site. The G.B. Pant University of Agriculture and Technology reserves the right to change the information published on this site at any point of time without prior or further notification.
For best view, kindly use Google Chrome version 35+, Firefox version 31+, IE version 10+, Safari 7+