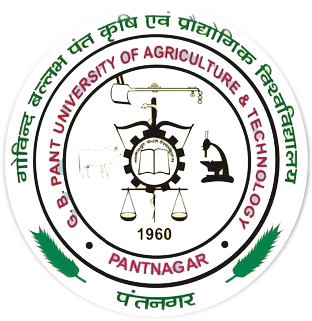 GOVIND BALLABH PANT UNIVERSITY OF AGRICULTURE & TECHNOLOGY
गोविन्द बल्लभ पंत कृषि एवं प्रौद्योगिक विश्वविद्यालय
Home
/
Colleges
/
College of Basic Sciences And Humanities
/
Department of Microbiology
/
Profile
---
Department of Microbiology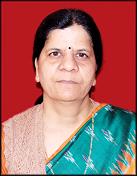 Dr. Reeta Goel
| | |
| --- | --- |
| DESIGNATION: | Professor & Head |
| QUALIFICATION: | M. Sc., Ph.D. |
| SPECIALISATION: | Molecular Microbiology |
| EMAIL: | rg55[at]rediffmail[dot]com |
| CONTACT NO.: | +91-5944-233341 |
---
Research Areas/Areas of interest
Polymer biodegradation, Soil Metagenomics and Proteomics
Research Projects
Polymer Biodegradation, Soil Metagenomics, Bioinoculants for environmental sustainability
Selected Research Publications
Raghuwanshi, S., Zaidi, M.G.H, Kumar S., Goel, R. 2017. Comparative response of indigenously developed bacterial consortia on progressive degradation of polyhydroxybutyrate film composites. J Polym Environ. doi.org/10.1007/s10924-017-1159-2


Bhargava P., Gupta N., Vats S., Goel R. 2017. Health Issues and Heavy Metals. Austin Journal of Environmental Toxicology. 3(1): 1018.


Debbarma P., Raghuwanshi S., Singh J., Suyal D.C., Zaidi M. G. H., Goel R. 2017. Comparative in situ biodegradation studies of polyhydroxybutyrate film composites. 3Biotech. 7:178 doi:10.1007/s13205-017-0789-3.


Tomer S., Suyal D.C., Rajwar J., Yadav A., Shouche Y., Goel R. 2017. Isolation and characterization of Phosphate solubilizing bacteria from Western Indian Himalayan soils. 3Biotech. 7: 95. doi:10.1007/s13205-017-0738-1


Suyal DC, Kumar S, Yadav A, Shouche Y and Goel, R. 2017. Cold Stress and Nitrogen Deficiency Affected Protein Expression of Psychrotrophic Dyadobacter psychrophilus B2 and Pseudomonas jessenii MP1. Front. Microbiol. 8:430. doi: 10.3389/fmicb.2017.00430
Other Information
Awards
Uttarakhand Governor's Award for best research publication in Science and Technology, 2016-17 & 2014-15.
VASVIK Best Women Scientist Award, 1994.
UGC Career Award, 1994.
Fogarty Visiting Associateship.
UNIDO - ICGEB Fellowship.
Junior, Senior and Post-Doctoral Fellowship by the Council of Scientific & Industrial Research, India.
---
Disclaimer: The facts published on this website are for immediate information only and no legal claim can be made for any damage caused by using the content of this site. The G.B. Pant University of Agriculture and Technology reserves the right to change the information published on this site at any point of time without prior or further notification.
For best view, kindly use Google Chrome version 35+, Firefox version 31+, IE version 10+, Safari 7+