Home
/
Colleges
/
College of Agriculture
/
Department of Agricultural Communication
/
Profile
---
Department of Agricultural Communication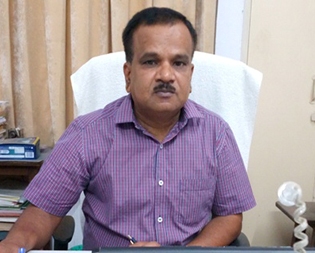 Dr. Amardeep
| | |
| --- | --- |
| DESIGNATION: | Associate Professor |
| QUALIFICATION: | Ph.D. |
| SPECIALISATION: | Educational Communication and Climate Change |
| EMAIL: | hauhandeep[at]gmail[dot]com |
| CONTACT NO.: | 9412121138 |
---
Research Areas/Areas of Interest
Educational Communication and Climate Change
Selected Research Publications
Verma D. and Amardeep. 2017. A Handbook of Mushroom Production in India. Lambert Academic Publishing. Germany.


Fartyal S. and Amardeep 2016. Characteristics of Online Learners. Journal of Community Mobilization and Sustainable Development. June 2016


Joshi V., Amardeep and Kameswari V.L.V (2015) "Study on Effectiveness of Private Extension Services in Uttarakhand" in Agriculture: Innovation, Strategy & Technology in 21st century" ISBN: 978-93-85640-00-1. P.p. 234-243 Archers & Elevators Publishing House Bangalore.


Verma D., Amardeep 2015. Success Story of a Trainee of Mushroom Research and Training Center, Pantnagar International Journal of Science and Research ISSN (Online).


Amardeep and Singh B.B. 1998. A Study of Educational Technology in Forestry Education., Media Technology for Human Resource Development - An international journal of education and training technology ,Vol II, No. 1; Oct.p.p.27-34.
Other Information
Editor, Kishan Bharati