Home
/
Colleges
/
College of Agriculture
/
Department of Soil Science
/
Profile
---
Department of Soil Science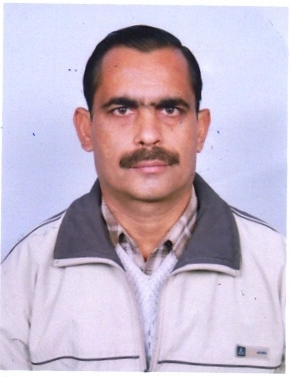 Dr. Anil Kumar Pant
| | |
| --- | --- |
| DESIGNATION: | Senior Research Officer |
| QUALIFICATION: | Ph.D. (Soil Science) |
| SPECIALISATION: | Soil Chemistry/Fertility |
| EMAIL: | akpsoil[at]yahoo[dot]com |
| CONTACT NO.: | 9412419872 (M) |
---
Research projects
P.I. (Soil Science Component) in AICRP on Rice funded by ICAR
Included in the team of AICRP-Fruits for soil related works
Research areas/areas of interest
Soil fertility and chemistry
Selected Research Publications
Singh, S., Pant, A.K. and Pandey, D.S. 2007. Maintenance of Sugarcane Breeder Seed Nursery in field conditions of Indo-gangetic zone (North India). Cooperative Sugar 39(5): 51-54.


Pant, A.K. and Pandey, D.S. 2006. Soil fertility maintenance for the sustenance of sugarcane productivity in Uttaranchal. In 26th all India workshop of AICRP on sugarcane .G.B.P.U. A&T., Pantnagar. 16-18Oct. 2006; 69-75.


Pant, A.K. and Bana, O.P.S. 1998. Crop Productivity of wheat (Triticum aestivum L.) and urd (Phaseolus mungo (L.) Mant.) under plantation crops. Ind. J. For. 21(3): 238-241.


Pant, A.K. and Singh, T. A. 1998. Water table and soil moisture distribution below some agro-forestry tree species. Ind.J. For. 21 (2): 119-123.


Pant A.K. and Singh, T.A. 1989. Effect of Urea supergranule placement techniques on grain yield and NUE by rice. Soil Fertility and Fertilizer Use. 3: 80-87.
Other Information
Having sufficient experience in teaching, research and extension work in the Department of Soil Science in the field of soil fertility, chemistry. Also worked in sugarcane.