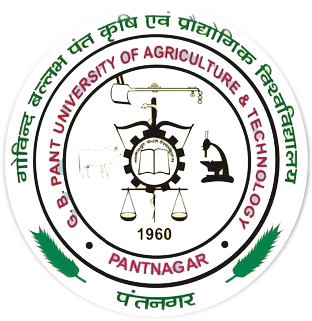 GOVIND BALLABH PANT UNIVERSITY OF AGRICULTURE & TECHNOLOGY
गोविन्द बल्लभ पंत कृषि एवं प्रौद्योगिक विश्वविद्यालय
Home
/
Colleges
/
College of Agriculture
/
Department of Soil Science
/
Profile
---
Department of Soil Science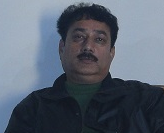 Dr. Jai Paul
| | |
| --- | --- |
| DESIGNATION: | Professor |
| QUALIFICATION: | Ph.D. (Soil Science) |
| SPECIALISATION: | Soil Fertility |
| EMAIL: | jaipaulsoils@rediffmail[dot]com |
| CONTACT NO.: | 9411737637 (M) |
---
Research projects
Co-P.I., AICRP on Agroforestry funded by ICAR
Research areas/areas of interest
Soil fertility
Selected Research Publications
Jai Paul, Choudhary A. K., Sharma, S., Savita, Bohra, M., Dixit, A. K. and Kumar, P. 2016. Potato production through bio-resources: Long-term effects on tuber productivity, quality, carbon sequestration and soil health in temperate Himalayas. Scientia Horticulturae, 213:152–163.


JaiPaul, Choudhary, A. K., Suri, V. K., Sharma, A. K., Kumar, V. and Shobhna. 2014. Bioresource nutrient recycling and its relationship with biofertility indicators of soil health and nutrient dynamics in rice–wheat cropping system. Communications in Soil Science and Plant Analysis, 45:912–924


JaiPaul, Sharma, S. and Sharma, A. K. 2011. Effect of organic fertilizers on growth, yield and quality of potato under rainfed conditions of central Himalayan region of Uttarakhand. Potato Journal, 38:176-181.


JaiPaul, Suri, V. K., Sandal, S. K. and Chaudhary, A. K. 2011. Evaluation of targeted yield precision model for soybean and toria crops on farmers' fields under sub-humid sub-tropical North-Western Himalayas. Communications in Soil Science and Plant Analysis, 42: 2452-2460.


Kumar, P, Kumar, D., JaiPaul and Tiwari, A. K. 2012. Evaporation estimation using artificial neural networks and adaptive neuro-fuzzy inference system techniques. Pakistan Journal of Meteorology,8:81-88.
---
Disclaimer: The facts published on this website are for immediate information only and no legal claim can be made for any damage caused by using the content of this site. The G.B. Pant University of Agriculture and Technology reserves the right to change the information published on this site at any point of time without prior or further notification.
For best view, kindly use Google Chrome version 35+, Firefox version 31+, IE version 10+, Safari 7+