Home
/
Colleges
/
College of Agriculture
/
Department of Soil Science
/
Profile
---
Department of Soil Science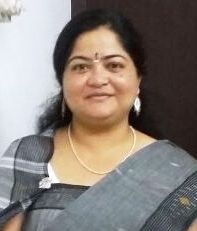 Dr. Manisha Rani
| | |
| --- | --- |
| DESIGNATION: | Assistant Professor |
| QUALIFICATION: | Ph.D. |
| SPECIALISATION: | Soil Physics/Soil Chemistry |
| EMAIL: | ranimanisha23[at]gmail[dot]com |
| CONTACT NO.: | 8375929625 (M) |
---
Research projects
Associated to "Network Project on Organic farming" funded by ICAR
Research areas/areas of interest
Soil health management/ studies on physical properties under organic farming system/ environmental friendly techniques for soil pollution control & on farm resource management.
Selected Research Publications
Singh, D. K., Rani, M., Tripathi, P., Yadav, S. K. and Dubey, A. K. 2013. Weed management practices in organic basmati rice based cropping systems under Tarai conditions of Uttarakhand. Green farming 4 (6): 711- 715.


Rani, M. and Kushwaha, H. S. 2008. Effect of planting dates, irrigation schedules and nitrogen dozes on performance of scented rice (Oryza sativa). Pantnagar Journal of Research 6 (2): 258 – 261.


Kushwaha H. S., Phool Chand and Rani, M. 2008. Economic impact of MRWF based agromet advisory services on farmer's field of humid sub-tropics of Uttarakhand, India. Journal of Agrometeorology. Special issue - Part I: 235- 239


Kushwaha H.S., Chaubey, A. K., Phool Chand, Rani, M. and Shahi, U. P. 2008. Economic impact of Agromet Advisory Services at farmers' field in rice crop. Pantnagar Journal of Reseach. 6(1): 53 – 57.


Yadav, S. K., Singh, D. K. and Rani, M. Interaction effect of weed management practices, brown manuring and nitrogen levels on yield of direct seeded rice and growth of weeds. Green farming 5(1):46-50.