Home
/
Colleges
/
College of Agriculture
/
Department of Soil Science
/
Profile
---
Department of Soil Science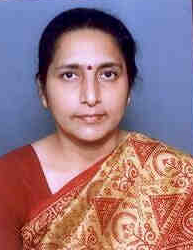 Dr. Poonam Gautam
| | |
| --- | --- |
| DESIGNATION: | Senior Research Officer |
| QUALIFICATION: | Ph.D. (Soil Science) |
| SPECIALISATION: | Soil Chemistry/Fertility/Microbiology |
| EMAIL: | drpgautam[at]rediffmail[dot]com |
| CONTACT NO.: | 9411195426 (M) |
---
Research projects
Co-P.I., AICRP on STCR funded by ICAR
Research areas/areas of interest
Soil testing
Selected Research Publications
Poonam Gangola, Poonam Gautam, Sobaran Singh and Sarvesh Kumar (2017). Prediction of Post Harvest Soil Test Values for French Bean and Maize in French Bean Maize Sequence in Mollisol. Ecology, Environment and Conservation, 23(Suppl. Issue): S255- S258.


Bhaduri, D. and Gautam, P. 2013. Optimization and Validation of Targeted Yield Equation-based Fertilizer doses under INM for Wheat in Tarai Region of Uttarakhand.  Indian Journal of Agricultural Research 47(1):16-25.


Bhaduri, D. and Gautam, P. 2013. Targeted yield equation based fertilizer recommendation for wheat - a study for optimization of fertilizer doses under inm in tarai belt of uttarakhand, India. Book published by Lambert Academic Publishing (LAP) ISBN 978-3-659-37141-7.


Bhaduri, D. and Gautam, P. 2012. Balanced use of fertilizers and FYM to enhance nutrient recovery and productivity of wheat (Triticum aestivum cv UP-2382) in a Mollisol of Uttarakhand. Intl. J. Agric. Env. Biotech. 5(4): 435-439


Saxena, A. K., Singh, S., Srivastava, A. and Gautam, P. 2008. Yield target approach under integrated nutrient management for assessing fertilizer requirements of onion in Mollisols of Uttarakhand . Indian Journal of Horticulture 65(3):302 306.