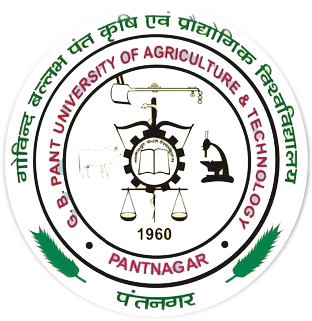 GOVIND BALLABH PANT UNIVERSITY OF AGRICULTURE & TECHNOLOGY
गोविन्द बल्लभ पंत कृषि एवं प्रौद्योगिक विश्वविद्यालय
Home
/
Colleges
/
College of Agriculture
/
Department of Soil Science
/
Profile
---
Department of Soil Science

Dr. Veer Singh
| | |
| --- | --- |
| DESIGNATION: | Junior Research Officer |
| QUALIFICATION: | Ph.D. (Soil Science) |
| SPECIALISATION: | Soil Physics and Chemistry |
| EMAIL: | veer1969_singh[at]yahoo[dot]co[dot]in |
| CONTACT NO.: | 9837649644 (M) |
---
Research projects
P.I., AICRP on maize (Soil Science Component) funded by ICAR
Co-P.I., "Effect of Pendimethalin 38.7% CS (Dost Super) on soil physiochemical properties and microflora and fauna- Chickpea" funded by UPL Ltd, New Delhi
Research areas/areas of interest
Conservation agriculture, soil nutrient and irrigation water management
Selected Research Publications
Shri Ram, S., Singh, V. and Sirari, P. 2016. Effects of 41 years of application of inorganic fertilizers and farm yard manure on crop yields, soil quality, and sustainable yield index under rice-wheat cropping system on mollisols of north India. Communications in Soil Science and Plant Analysis. 47(2): 179–193. http://dx.doi.org/10.1080/00103624.2015.1109653.


Singh, V., Bhatnagar, A. and Singh, A. P. 2016. Evaluation of leaf-colour chart for need-based nitrogen management in maize (Zea mays) grown under irrigated condition of Mollisols. Indian Journal of Agronomy 61 (1): 47-52.


Singh, V., Srivastva, A., Singh, R. K. and Bhatnagar, A. 2013. Performance of difference maturity groups of maize (Zea may) hybrids under temporary waterlogging conditions in a mollisol. Indian Journal of Agricultural Sciences 83 (6): 639-646.


Singh, V., Srivastava, A., Singh, R. K. and Savita, U.S. 2011. Effect of tillage practices and residue management on soil quality and crop yield under maize (Zea mays) - based cropping system in Mollisol. Indian Journal of Agricultural Sciences 81 (11): 1019–25.


Singh, V. and Ram, N. 2005. Effect of 25 year of continuous fertilizer use to applied nutrients and uptake of micronutrients by rice-wheat-cowpea system. Cereal Research Communications. 33 (2-3) 589-594.
Other Information
Worked as warden of CB-I hostel from 2010 to 2014.
In-Charge of Soil Physics lab.
---
Disclaimer: The facts published on this website are for immediate information only and no legal claim can be made for any damage caused by using the content of this site. The G.B. Pant University of Agriculture and Technology reserves the right to change the information published on this site at any point of time without prior or further notification.
For best view, kindly use Google Chrome version 35+, Firefox version 31+, IE version 10+, Safari 7+