Home
/
Colleges
/
College of Agriculture
/
Department of Agricultural Economics
/
Profile
---
Department of Agricultural Economics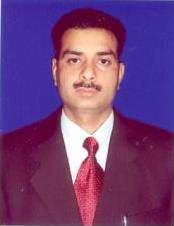 Dr. Anil Kumar
| | |
| --- | --- |
| DESIGNATION: | Professor |
| QUALIFICATION: | Ph.D. |
| SPECIALISATION: | Marketing & Trades Quantitative Economics |
| EMAIL: | kumar70anil[at]yahoo[dot]com |
| CONTACT NO.: | 9411300598 |
---
Research projects:
Network Project on Market Intelligence - Principal Investigator
Research areas/Areas of interest
Market Intelligence, Price Support & Policy
Selected Research Publications
6. Kharkwal, Sheela; Kumar, Anil and Chaudhary, Shweta. 2017. Effect of MGNREGA on Employment Pattern, Wage Structure and Associated Constraints at Various Levels: A Study of Udham Singh Nagar District of Uttarakhand. International Journal of Pure and Applied Bioscience, Vol. 5 (2), pp. 180-187.


Kumar, A; and Mishra, Rojani. 2016. The Spatial Integration of Potato Wholesale Markets of Uttarakhand in India. SAARC Journal of Agriculture, 14 (2): 20-30.


Saxena, Raka; Joshi, Deepika; Paul, Ranjit K.; Kumar, Anil; Anwar, Md. Ejaj; Pal, Kavita; Rana, Simmi; and Chaudhary, K.R. 2016. How Equipped are the Regulated Agricultural Markets? Evidences based on Selected Markets in Uttarakhand. Economic Affairs, Vol. 61 (2), pp. 203-213.


Kharkwal, Sheela and Kumar, Anil. 2015. Socio-Economic impact of MGNREGA: Evidences from district of Udham Singh Nagar in Uttarakhand, India. Indian Journal of Economics and Development, Vol. 3 (12), pp. 01-10.


Mishra, Rojani and Kumar Anil. 2012. Price Behaviour of Major Vegetables in Hill Region of Nepal: An Econometric Analysis. SAARC Journal of Agriculture, 10(2): 107-120.