Home
/
Colleges
/
College of Agriculture
/
Department of Agricultural Economics
/
Profile
---
Department of Agricultural Economics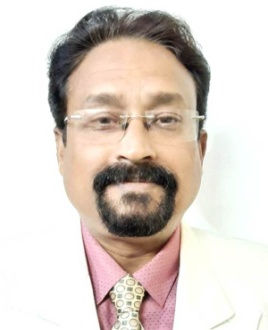 Dr. S.K. Srivastava
| | |
| --- | --- |
| DESIGNATION: | Associate Professor |
| QUALIFICATION: | Ph.D. |
| SPECIALISATION: | Farm Management & Production Economics |
| EMAIL: | sks_pantnagar[at]yahoo[dot]com |
| CONTACT NO.: | 9411393099 |
---
Research projects:
(A) Principal Investigator
"Adoption of New Farm Technology, Yield Fluctuations and Profitability of Crops in Uttarakhand".
(B) Co- PI
Integrated farming System and Human Resource Planning and Management for Livelihood Security and Capacity Building of Tribal Community in CD blocks Kalsi and Chakrata, district Dehradun, Uttarakhand Network Project on Market Intelligence"


Evaluation Of Bio – Efficacy and Phyto-toxicity Of UPH 114b Against Mixed Weed Flora in Sugarcane and its Effect on Succeeding Crop


Impact Assessment of 'Potash for Life' for Improving Productivity and Profitability of Crops in India


Preparation of State of Environment (SOE) Report for Uttarakhnad
Research areas/Areas of interest
Production of Environmental Economics
Selected Research Publications
Pushpa, S.K. Srivastava and Punit Kumar Agarwal 2017. Comparative Study on Cost of Cultivation and Economic Returns from Major Crops in Eastern Region of Uttar Pradesh. International Journal of Agriculture, Environment and Biotechnology: 10 (3) 387-399.


Dhirendra Kumar and S. K. Srivastava 2017. An Analytical Study of Livelihood Diversification At Farm Households of Different Altitude of Kumaun Hills. Indian Res. J. Genet. & Biotech. 9(1) : 172-178.


Dhirendra Kumar and S. K. Srivastava. 2017. Estimation of Income Inequality in Kumaun Hills of Uttarakhand. Int. J. Agricult. Stat. Sci. 13(1): 123 – 129.


H Tewari and S K Srivastava 2016. An Economic Valuation of Tourism in Corbett Tiger Reserve, India. Ecology, Environment and Conservation 22 (1), 269-272.


M Latwal and S K Srivastava. 2016. Contribution of Fish Farming In Farm Household Income and Employment: A Study of Kumaun Hills of Uttarakhand. Journal of Hill Agriculture, 7 (1), 110-113.


Swati Rautela and S. K. Srivastava 2015 How Farmers Are Perceiving Climate Change?: A Study Of Uttarakhand. GALAXY International Interdisciplinary Research Journal, Vol.3 (11), pp. 45-54.