Home
/
Colleges
/
College of Agriculture
/
Department of Agricultural Economics
/
Profile
---
Department of Agricultural Economics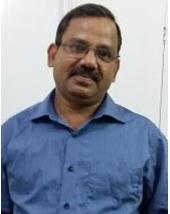 Dr. Virendra Singh
| | |
| --- | --- |
| DESIGNATION: | Professor |
| QUALIFICATION: | Ph.D. |
| SPECIALISATION: | Farm Management |
| EMAIL: | vsingh_pachara[at]yahoo[dot]com |
| CONTACT NO.: | 9411159995 |
---
Research projects:
(A) Co- PI
Network Project on Market Intelligence
Potash for Life Projects
TSP Project
Research areas/Areas of interest
Production & Marketing
Selected Research Publications
Choudhary, Harshika, Deepshikha Bisht, P.S. Badal, Virendra Singh, Ritu Shah and Manohar Saryam. (2017) "Profitability of Vegetables in Hill Agriculture: An Economic Analysis". International Journal of Current Microbiology and Applied Sciences 6(8): 1674-1682.


Rajashekar, K. and Singh, Virendra (2017). Profitability and resource efficiency in hybrid rice seed cultivation under contract farming. International Research Journal of Agricultural Economics and Statistics, 8 (2): 401-408.


Harshika Choudhary, Virendra Singh, P. S. Badal and Rajani Osti (2017), "Comparative analysis of resource use efficiency in menthol- mint cultivation on different farm size groups in India" Medicinal Plants Vol. 9 (1), 63-67.


Singh Virendra and Dhivya S. (2017) "An Economic Analysis of Turmeric Marketing in Erode District of Tamil Nadu" Journal of Hill Agriculture. 8(3): 344 – 350.


Singh, Virendra and Anil Kumar (2014), "Hybrid rice cultivation in Tarai region of Uttarakhand: An economic perspective of technology adoption", International Journal of Basic and Applied Agricultural Research. 12(2), 153-159.