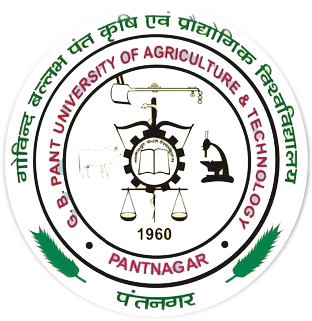 GOVIND BALLABH PANT UNIVERSITY OF AGRICULTURE & TECHNOLOGY
गोविन्द बल्लभ पंत कृषि एवं प्रौद्योगिक विश्वविद्यालय
Home
/
Colleges
/
College of Agriculture
/
Department of Agricultural Economics
/
Profile
---
Department of Agricultural Economics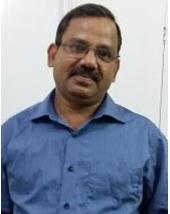 Dr. Virendra Singh
| | |
| --- | --- |
| DESIGNATION: | Associate Professor |
| QUALIFICATION: | Ph.D. |
| SPECIALISATION: | Farm Management |
| EMAIL: | vsingh_pachara[at]yahoo[dot]com |
| CONTACT NO.: | 9411159995 |
---
Research projects:
(A) Co- PI
Network Project on Market Intelligence
Potash for Life Projects
TSP Project
Research areas/Areas of interest
Production & Marketing
Selected Research Publications
Harshika Choudhary, Virendra Singh, P. S. Badal and Rajani Osti (2017), "Comparative analysis of resource use efficiency in menthol- mint cultivation on different farm size groups in India" Medicinal Plants Vol. 9 (1), 63-67.


Gangwar, Arpita and Virendra Singh (2015), "An analysis of supply response of rapeseed-mustard in different regions of Uttar Pradesh" Journal of Oilseed Brassica, 6 (1): 158-166.


Kamal Khanduri and Virendra Singh (2015), "Impact of Farmers' Club Programme on technology adoption, production, productivity and income in Almora district of Uttarakhand", Journal of Hill Agriculture, 6(2):213-218.


Singh, Virendra and Anil Kumar (2014), "Hybrid rice cultivation in Tarai region of Uttarakhand: An economic perspective of technology adoption", International Journal of Basic and Applied Agricultural Research. 12(2), 153-159.


Singh, Virendra; S.P.R. Chaurasia and J. S. Sharma (2002), "An Economic Analysis of Farm Income Distribution on Potato Specialized Farms in Agra District of Uttar Pradesh" Indian Journal of Agricultural Economics 57: 4, 741 – 750.


---
Disclaimer: The facts published on this website are for immediate information only and no legal claim can be made for any damage caused by using the content of this site. The G.B. Pant University of Agriculture and Technology reserves the right to change the information published on this site at any point of time without prior or further notification.
For best view, kindly use Google Chrome version 35+, Firefox version 31+, IE version 10+, Safari 7+