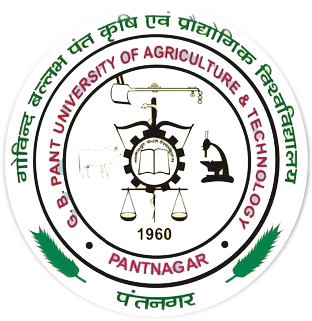 GOVIND BALLABH PANT UNIVERSITY OF AGRICULTURE & TECHNOLOGY
गोविन्द बल्लभ पंत कृषि एवं प्रौद्योगिक विश्वविद्यालय
Home
/
Colleges
/
College of Agriculture
/
Department of Agrometeorology
/
Profile
---
Department of Agrometeorology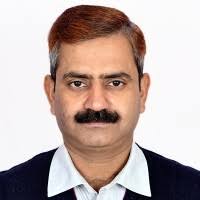 Dr. Ajeet Singh Nain
| | |
| --- | --- |
| DESIGNATION: | Professor & Head |
| QUALIFICATION: | Ph.D. |
| SPECIALISATION: | Agrometeorology |
| EMAIL: | nain_ajeet[at]hotmail[dot]com |
| CONTACT NO.: | 9411159871 |
---
Research projects
FASAL, NABARD Project
Research areas/ areas of interest
Agrometeorology, Remote Sensing, GIS and Crop Modelling, Climate change, Micrometeorology, Natural Resource Management, Electronics in Agriculture, Precision Farming
Selected Research Publications
October 2015, MAUSAM, Volume 66, Number 4: 767-776


Harsh Vardhan Puranik, A. S. Nain and N. S. Murty (2015), Climatic Suitability Analysis of Fast Growing Tree Species Under Wastelands of Uttarakhand for Carbon Credit


Shraddha Rawat, A.S. Nain and Sumana Roy (2014) Biometeorological Aspects of Conception Rate in Cattle. Journal of Agrometeorology, 16(1): 116-120.


Forest of Chhattisgarh using satellite data, Elsevier Journal of Forestry Research (2014) 25(2): DOI-10.1007/s11676-014-0486-6.


Tarun Thakur, S.L. Swamy, Ajeet Singh Nain (2014) Composition, structure and diversity characterization of dry tropical
Other Information
Officer Incharge- Central Instrument Laboratory
Incharge, GIS, EDUSAT, GHG, Geoinformatics, Remote Sensing and Analytical Laboratory I & II.
Incharge AET
Coordinator ISRO's outreach Programmer Remote Sensing GIS & GP3
Group Leader Geoinformatics Consortion.
Programme Director Center of Excellence Remote Sensing & GIS in Agriculture supported by USAC, Uttarakhand.
Chairman, Website Maintenance Group, College of Agriculture.
---
Disclaimer: The facts published on this website are for immediate information only and no legal claim can be made for any damage caused by using the content of this site. The G.B. Pant University of Agriculture and Technology reserves the right to change the information published on this site at any point of time without prior or further notification.
For best view, kindly use Google Chrome version 35+, Firefox version 31+, IE version 10+, Safari 7+