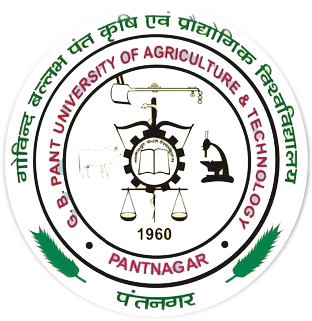 GOVIND BALLABH PANT UNIVERSITY OF AGRICULTURE & TECHNOLOGY
गोविन्द बल्लभ पंत कृषि एवं प्रौद्योगिक विश्वविद्यालय
Home
/
Colleges
/
College of Agriculture
/
Department of Horticulture
/
Profile
---
Department of Horticulture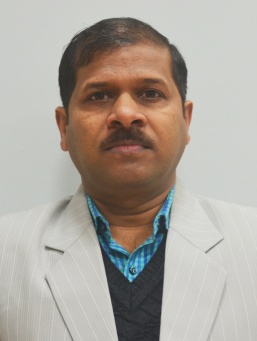 Dr. Omveer Singh
| | |
| --- | --- |
| DESIGNATION: | Associate Professor |
| QUALIFICATION: | Ph.D. (Horticulture) |
| SPECIALISATION: | Fruit Science & Post harvest Technology |
| EMAIL: | ovspht[at]gmail[dot]com |
| CONTACT NO.: | 9411741267 |
---
Research projects
Projects under operation "Promotion of Mushroom Cultivation as an Economically Viable Income Generation Activity for the People of Tribal Villages Bankatia and Debari of Khatima (USNagar), Uttarakhand" as Co-PI at Mushroom Research Centre, Pantnagar. Funding agency: DBT, New Delhi
Research areas/ areas of interest
Post-harvest management and value addition of fruit crops
Selected Research Publications
Ankit Kumar, Omveer Singh, Karishma Kohli and M.C. Dubey. 2017. Effect of edible surface coatings on postharvest quality and shelf life of guava (Psidium guajava L. cv. Pant Prabhat) fruits. The Bioscan. 12(2): 829-836.


Ankit Kumar, Omveer Singh and Karishma Kohli. 2017. Post-harvest changes in functional and sensoryproperties of guava (Psidium guajava L. cv. PantPrabhat) fruitsas influenced by different edible coatingtreatments. Journal of Pharmacognosy and Phytochemistry. 6(6): 1109-1116.


Singh, O.; Kumar, Ankit; Rai, Ratna and Kohli, K. 2016. Qulality evaluation of low chill peach cultivars for preparation of ready-to-serve "Nectar' drink. Asian Journal of Dairy and Food Research, 35(4):327-330.


Gupta, N.K., Misra, S.K., Singh, O. and Rai, Ratna. 2016. Correlation studies in bael (Aegle marmelos Correa). Progressive Horticulture, 48(1): 116-118.


Singh, O and Misra, K. K. 2015. Correlation studies in Ber (Zizyphus mauritiana Lamk.). Progressive Horticulture, 47(2): 253-255.
Other Information
Production technologies developed:

Standardization of methodology of Rhododendron flower squash.
Standardization and value addition of Pleurotus mushroom into Pleurotus preserve and Pleurotus pickle.
Standardization of Surface Edible Coatings on Guava Cultivar Pant Prabhat
---
Disclaimer: The facts published on this website are for immediate information only and no legal claim can be made for any damage caused by using the content of this site. The G.B. Pant University of Agriculture and Technology reserves the right to change the information published on this site at any point of time without prior or further notification.
For best view, kindly use Google Chrome version 35+, Firefox version 31+, IE version 10+, Safari 7+