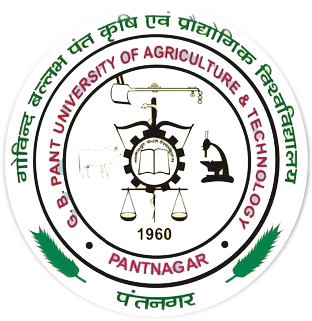 GOVIND BALLABH PANT UNIVERSITY OF AGRICULTURE & TECHNOLOGY
गोविन्द बल्लभ पंत कृषि एवं प्रौद्योगिक विश्वविद्यालय
Home
/
Colleges
/
College of Agriculture
/
Department of Horticulture
/
Profile
---
Department of Horticulture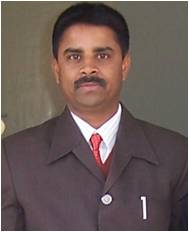 Dr. Ranjan K. Srivastava
| | |
| --- | --- |
| DESIGNATION: | Professor & Head |
| QUALIFICATION: | Ph.D. |
| SPECIALISATION: | Floriculture, Plant Tissue Culture |
| EMAIL: | ranjansrivastava25[at]gmail[dot]com, headhorticulture[at]gmail[dot]com |
| CONTACT NO.: | 05944-233114 (O), 9412039911 (M) |
---
Research areas/ areas of interest
Floriculture, Plant Tissue Culture
Research projects
All India Coordinated Floriculture Improvement Project on Tuberose, Gerbera, Gladiolus and Rose.[Funded by ICAR, New Delhi]
Dissemination of improved horticultural technologies for livelihood security for the farmers of Uttarakhand. [Funded by IFAD-ILSP, Dehradun]
State of Environment of Uttarakhand- Consultancy Project [Uttarakhand Govt.]
Enhancing Livelihood Security of Farming Community Through Livestock and Crop Integration Using Proven Technologies- Agriculture Component (Farmers FIRST Programme)[ICAR,GOI]
Selected Research Publications
Ranjan Srivastava, Jaya Kumari, Naveen Negi and Satish Chand, 2017. Evaluation of NPK doses and varieties on vegetative and floral characters of offshoot propagated gerbera (Gerbera jamesonii) plants under shade net conditions. International Journal of Chemical Studies; 5(5): 1888-1891


Martolia, Kusum and Srivastava, Ranjan. 2012. Evaluation of Different tuberose (Polianthes Tuberosa) Varieties for Flowering Attributes, Concrete and Absolute Content. Indian J Agric Sci. 82(2): 177-180


Srivastava, Ranjan and Sharma, Rupali. 2013. Studies on genetic divergence in Carnation (Dianthus caryophyllus). Progressive Horticulture, 45(1):160-163


Srivastava, Ranjan K., Sandhu, A.S., and Sood, Neeru. 2001. In vitro plant regeneration of Citrus aurantifolia through callus culture. J. Applied Hort., 2(1): 23-26.


Srivastava, Ranjan and Govil, Mansee.2007. Influence of biofertilizers on growth and flowering in gladiolus cv. American Beauty. Acta Horticulturae, 742:183-188.
For More Details: Click Here
---
Disclaimer: The facts published on this website are for immediate information only and no legal claim can be made for any damage caused by using the content of this site. The G.B. Pant University of Agriculture and Technology reserves the right to change the information published on this site at any point of time without prior or further notification.
For best view, kindly use Google Chrome version 35+, Firefox version 31+, IE version 10+, Safari 7+