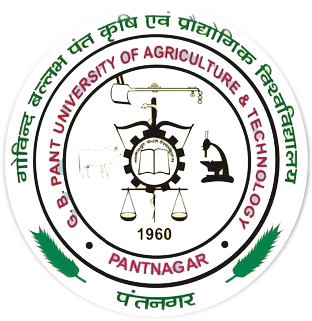 GOVIND BALLABH PANT UNIVERSITY OF AGRICULTURE & TECHNOLOGY
गोविन्द बल्लभ पंत कृषि एवं प्रौद्योगिक विश्वविद्यालय
Home
/
Colleges
/
College of Agriculture
/
Department of Horticulture
/
Profile
---
Department of Horticulture
Dr. Shailesh Tripathi
| | |
| --- | --- |
| DESIGNATION: | Assistant Professor |
| QUALIFICATION: | Ph.D. (Horticulture) |
| SPECIALISATION: | Fruit Science/Medicinal and Aromatic Plants |
| EMAIL: | shaileshgbpuat[at]gmail[dot]com |
| CONTACT NO.: | 9412970450 |
---
Research areas/ areas of interest
Standardization of rejuvenation technology/ propagation techniques in aonla
Standardization of agro-techniques and post harvest processing of medicinal and aromatic plants
Selected Research Publications
Bajeli, Jyoti; Tripathi, Shailesh; Kumar, Ajeet; Tripathi, Arunima and Upadhyay, R. K. (2016). Organic Manures a Convincing Source for Quality Production of Japanese Mint (Mentha arvensis L.). Industrial Crops and Products, 83, 603-606.


Vikas Verma; V K Rao; S K Sharma and Shailesh Tripathi (2014). Effect of packing and storage on the shelf life and quality of ber cv. Umran. J Hill Agric. 5(1): 49-56.


Mukesh S. Mer; Shailesh Tripathi; Brij Lal Attri; Anil Kumar and V K Sah (2014). Effect of plant geometry on vegetative growth, tuber and seed yield of burdock (Arctium lappa L.). Prog. Agric., 14(1): 30-36.


Dev, Rahul; Tripathi, Shailesh; Sah, V.K. and Tiwari, R. (2013). Effect of plant density on vegetative growth, tuber and essential oil content in Coleus barbatus. Indian J. Hort., 70(1), 96-100.


Shailesh Tripathi; Deepak Mewar; Birendra Prasad and Vikas Kumar Jain (2012). Standardization of temperature regime for better seed germination on seedling growth of Burdock (Arctium lappa) (2012). J Hill Agric; 3(2): 77-81.
---
Disclaimer: The facts published on this website are for immediate information only and no legal claim can be made for any damage caused by using the content of this site. The G.B. Pant University of Agriculture and Technology reserves the right to change the information published on this site at any point of time without prior or further notification.
For best view, kindly use Google Chrome version 35+, Firefox version 31+, IE version 10+, Safari 7+