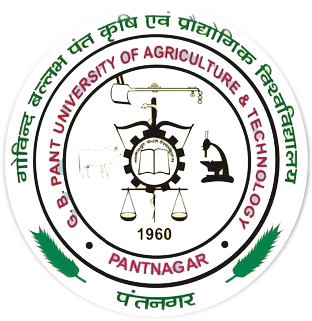 GOVIND BALLABH PANT UNIVERSITY OF AGRICULTURE & TECHNOLOGY
गोविन्द बल्लभ पंत कृषि एवं प्रौद्योगिक विश्वविद्यालय
Home
/
Colleges
/
College of Agriculture
/
Department of Horticulture
/
Profile
---
Department of Horticulture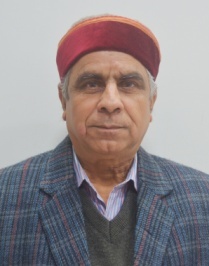 Dr. Shant Lal
| | |
| --- | --- |
| DESIGNATION: | Professor |
| QUALIFICATION: | Ph.D. (Horticulture) |
| SPECIALISATION: | Pomology |
| EMAIL: | shantlal[dot]hort[at]gmail[dot]com |
| CONTACT NO.: | 9411195395 |
---
Research projects
AICRP-Fruits (Guava)
Research areas/ Areas of interest
Fruit science/ package and practices of guava
Selected Research Publications
Nautiyal, P.; Lal, S. and Singh, C.P. 2016. Effect of shoot pruning severity and plant spacing on leaf nutrient status and yield of guava cv. Pant Prabhat. International Journal of Basic and applied Agriculture Research. 14(3): 288-294.


Thakre, M., Lal S., Goswami A.K. and Pratibha. 2013. Effect of various methods of crop regulation in guava under double-hedge row system of planting. Indian Journal of Horticulture, 70(2):211-216.


Goswami, A.K., Shant Lal and Mishra, K.K. 2012. Integrated nutrient mamagent improves growth and leaf nutrient of guava cv. Pant Prabhat. Indian J. Hort., 69(2): 168-172.


Lal, S.; J.P. Tiwari.; P. Awasthi and G. Singh (2007). Effect of IBA and NAA on rooting potential of stooled shoots of guava (Psidium guajava L) cv. Sardar. Acta Horticulturae, 735: 193-198.


Lal, S.; J. P. Tiwari and K. K. Misra (1996). Effect of plant spacing and pruning intensity on flowering and fruiting of guava. Ann. Agric. Res., 17(1): 83-89.
Other Information
Develop three varieties:

Pant Prabhat (In Guava)
Pant Garima
Pant Mahima



Technology developed:

Crop regulation in guava through shoot pruning.
High density in Guava.
---
Disclaimer: The facts published on this website are for immediate information only and no legal claim can be made for any damage caused by using the content of this site. The G.B. Pant University of Agriculture and Technology reserves the right to change the information published on this site at any point of time without prior or further notification.
For best view, kindly use Google Chrome version 35+, Firefox version 31+, IE version 10+, Safari 7+