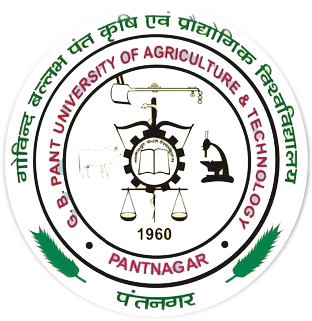 GOVIND BALLABH PANT UNIVERSITY OF AGRICULTURE & TECHNOLOGY
गोविन्द बल्लभ पंत कृषि एवं प्रौद्योगिक विश्वविद्यालय
Home
/
Colleges
/
College of Fisheries
/
Department of Fisheries Resource Management
/
Profile
---
Department of Fisheries Resource Management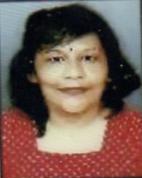 Dr. Amita Saxena
| | |
| --- | --- |
| DESIGNATION: | Professor |
| QUALIFICATION: | Ph.D. |
| SPECIALISATION: | Fish Nutrition, Biochemistry, Wildlife, Ornamental Fisheries |
| EMAIL: | amitasaxena12[at]yahoo[dot]co[dot]in, amitysaxena[at]indiatimes[dot]com |
| CONTACT NO.: | 9837423204 (M) |
---
Research Area/ Area of Interest
Fish Genetics, Biochemistry, Animal Behaviour, Wild life Conservation, Nutrition, Pathology & Cold Water Fisheries.
Research Projects
Biochemical study of a few teleosts (PI) 1994-97. University Project,30 THOUSAND
Common Carp Breeding (Co-I) 1994-97. University Project NO FUND
Air Breathing fish Culture (P .1) 1994-97. University Project NO FUND
Ornamental Fish Culture (P.I) 1994-97. University Project NO FUND
Management of freshwater Ornamental fishes with special reference of Breeding (PI) 1997-98. University Project RS-2000/
Nutritional strategies for Brooders 'and off springs of Ornamental Fisheries (PI) 1999-2000. University Project RS 3000/
Niche Area Excellence programme of ICAR, 2007-2012. RS35 LAKHS
Chromosomal and biochemical biodiversity among the few teleost (2008-11)UGC,,PROJECT,RS 6.3 LAKHS
Women of Hill Areas Self Financed
Biology of Crustaceans and Molluscs. Self Financed
Nutritive and breeding strategies for improvisation of color of ornamental fisheries (UCOST) 2012-14 ,RS 3.2 LAKHS
Selected Research Publications
Amita Saxena (2017)Freshwater Designed Pearl Culture Technology VOYAGER Vol VIII 2017 No.1


Rajinder Kaur, Amita Saxena, Munish Batra(2017)A Review Study on Fluoride Toxicity in Water and Fishes: Current Status, Toxicology and Remedial Measures http://dx.doi.org/10.22161/ijeab/2.1.58 International Journal of Environment, Agriculture and Biotechnology (IJEAB) Vol-2, Issue-1, Jan-Feb- 2017 ISSN: 2456-1878


Amita Saxena*, Ningthoukhongjam Soranganba (2016). Alcohol Dehydrogenase Diversified Pattern of Indian Major and Exotic Carps Bioengineering and Bioscience 4(1): 1-6, 2016 http://www.hrpub.org DOI: 10.13189/bb.2016.040101


Amita Saxena (2015) SEA WEEDS AND THEIR UTILIZATION: A NEED OF TODAY . TRENDS IN FISHERIES 1(2) 1-7


Amita Saxena (2015).Coral Reef and their Conservation----A Review ,Biol and Chem Res.2,(2) 187-206
Other Information
Books -18
Prepared Manuals 07
Invited Lectures- 25
Awards in service- 26
---
Disclaimer: The facts published on this website are for immediate information only and no legal claim can be made for any damage caused by using the content of this site. The G.B. Pant University of Agriculture and Technology reserves the right to change the information published on this site at any point of time without prior or further notification.
For best view, kindly use Google Chrome version 35+, Firefox version 31+, IE version 10+, Safari 7+