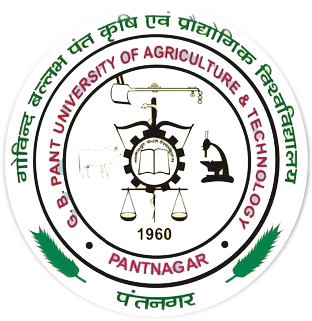 GOVIND BALLABH PANT UNIVERSITY OF AGRICULTURE & TECHNOLOGY
गोविन्द बल्लभ पंत कृषि एवं प्रौद्योगिक विश्वविद्यालय
Home
/
Colleges
/
College of Home Science
/
Department of Clothing and Textiles
---
ABOUT US

ACADEMICS

FACULTY

RESEARCH

PUBLICATIONS
Profile
Dr. Alka Goel

Head,

Department of Clothing and Textiles,

College of Home Science




Contacts

Phone: +91-5944-234010(O)

Email: alkagoelnf[at]gmail[dot]com
About Us
The Department disseminates knowledge of textile fibres, yarns and fabrics through various courses related to Clothing and Textiles. The students are well versed with the latest developments in apparel manufacturing, fashion designing and textile designing. They acquire relevant skills in these areas and also in designing of handicrafts and hand dyed and printed items. C.A.D for pattern making, marking, layout and textile designing are taught at both undergraduate and postgraduate level. The students are exposed to various levels of marketing so that they can visualize themselves as entrepreneurs.
Facilities
Weaving Laboratory
Clothing Construction Laboratory
Dyeing and Printing Laboratory
Textile Testing Laboratory
Computer Laboratory
Laundry Laboratory
Blending and Spinning Laboratory
Undergraduate
B.Sc. (Home Science)
Postgraduate
Research Areas
Natural dyes
Unconventional fibres
Income generation through textile handicrafts
Fibre blending
Standardization of basic bodice block
Textile dyeing and printing
Textile processing
Textile structure
Departmental Publications
| | |
| --- | --- |
| Research Papers published in National Journals : | 239 |
| Research Papers published in International Journals : | 28 |
| Books : | 11 |
| Book chapter : | 14 |
| Review paper : | 99 |
| Popular article : | 18 |
| Abstract : | 22 |
| Lab manual developed : | 5 |
---
Disclaimer: The facts published on this website are for immediate information only and no legal claim can be made for any damage caused by using the content of this site. The G.B. Pant University of Agriculture and Technology reserves the right to change the information published on this site at any point of time without prior or further notification.
For best view, kindly use Google Chrome version 35+, Firefox version 31+, IE version 10+, Safari 7+