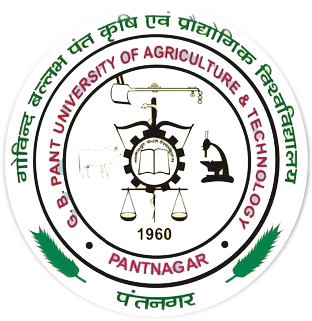 GOVIND BALLABH PANT UNIVERSITY OF AGRICULTURE & TECHNOLOGY
गोविन्द बल्लभ पंत कृषि एवं प्रौद्योगिक विश्वविद्यालय
Home
/
Colleges
/
College of Home Science
/
Department of Clothing and Textiles
/
Profile
---
Department of Clothing and Textiles
Dr. Alka Goel
| | |
| --- | --- |
| DESIGNATION: | Professor & Head |
| QUALIFICATION: | Ph.D. |
| SPECIALISATION: | Fibre Technology (Textile Technology) |
| EMAIL: | alkagoelnf[at]gmail[dot]com |
| CONTACT NO.: | +91-5944-234010(O) |
---
Awards
IInd place in poster presentation in National Seminar on "Innovations in Traditional Agriculture" organized by Uttarakhand Chapter of Asian Agri History Foundation of G.B.P.U.Ag. & Tech., Pantnagar w.e.f. 15th – 16th October 2013
Best Oral Presentation in XXX Biennial Conference of Home Science Association of India "100 Years of Home Science: Retrospect and Prospects" Paper entitled: "Preparation and Milk floss/ lyocell blended yarn and evaluation of their physical properties" at Faculty of Family and Community Sciences, The Maharaja Sayajirao University of Baroda, Vadodara . 19th – 21st December 2013.
Selected Research Publications
Sharma, R and Goel, A. April 2017 Analysis of Insect Repellent Behaviour of Eucalyptus Oil and Cedar Wood Oil towards Lepisma saccharina International Journal of Innovative Research in Science, Engineering And Technology. 6(4): 1 - 5


Sharma, R and Goel, A. 2017 Development of nonwoven fabric from recycled fibres Journal of Textile Science and Engineering Vol 7(2): 1 - 3


Garbyal, R and Goel, A. 2016 Quality assessment of Angora/merino and Eri silk yams for union woven fabrics Asian Dyer; Mumbai, India Vol. 13 Issue 1, p55-57 Upadhyay, H., Goel, A. & Arya, M.


Sahu, S & Goel, A. Dec 2016 Properties of stretchable cover spun yarns developed from lyocell and spandex International Journal of Engineering Sciences & Research Technology Vol. 5(12), Dec 2016, 383-388


Goel, A. and Tyagi, I. Oct-Dec 2016 Status of Handloom Industry in Uttarakhand ITIHAS-The Journal of Indian Management Vol. 6 Issue 4, p35-40, 6p
---
Disclaimer: The facts published on this website are for immediate information only and no legal claim can be made for any damage caused by using the content of this site. The G.B. Pant University of Agriculture and Technology reserves the right to change the information published on this site at any point of time without prior or further notification.
For best view, kindly use Google Chrome version 35+, Firefox version 31+, IE version 10+, Safari 7+