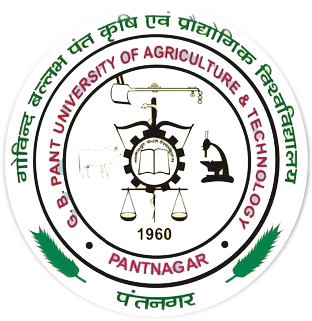 GOVIND BALLABH PANT UNIVERSITY OF AGRICULTURE & TECHNOLOGY
गोविन्द बल्लभ पंत कृषि एवं प्रौद्योगिक विश्वविद्यालय
Home
/
Colleges
/
College of Home Science
/
Department of Food and Nutrition
/
Profile
---
Department of Food and Nutrition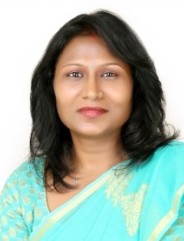 Dr. Archana Kushwaha
| | |
| --- | --- |
| DESIGNATION: | Professor |
| QUALIFICATION: | Ph.D. |
| SPECIALISATION: | Nutritional Quality & Food Safety |
| EMAIL: | archkush08[at]gmail[dot]com |
| CONTACT NO.: | 9411321631 |
---
Awards
SERS Fellow-2015 Award, 2016, Kasetsart University, Bangkok (Thailand).
Young Scientist Award in Food and Nutrition Sciences, 2014, Samagra Vikas Welfare Society, Lucknow
Selected Research Publications
Richa Mathpal, Kalpana Kulshrestha & Archana Kushwaha. 2017. Quality and safety of market vs home made carrot halwa: Designing a safe process. International Journal of Food Science and Technology (IJFST). 7(2): 1-12. NAAS rating 7.50


C. Basanti Devi; Kushwaha, A. and A. Kumar. 2015. Sprouting characteristics and associated changes in nutritional composition of cowpea (Vigna unguiculata) Journal of Food Science & Technology. 52(10): 6821-6827. NAAS rating 7.24


Astuti Verma and Archana Kushwaha. 2015. Yield and acceptability trial of mix fruit jams from Gola pear. Journal of Environmental and Applied Bioresearch. 3(3): 133-136.


Yogita Navani, S.K. Kashyap and A. Kushwaha. 2015. Knowledge level of students studying agriculture in Pantnagar university with their communication skills. Trends in Biosciences. 8(17): 4515-4517 NAAS rating 3.94


Arti Pandey and Archana Kushwaha. 2014. Evaluating potential of karonda fruit extract as source of natural pectin in babugosha jam preparation. Ecology, Environment and Conservation. 20(4): 191-196. NAAS rating: 4.89


---
Disclaimer: The facts published on this website are for immediate information only and no legal claim can be made for any damage caused by using the content of this site. The G.B. Pant University of Agriculture and Technology reserves the right to change the information published on this site at any point of time without prior or further notification.
For best view, kindly use Google Chrome version 35+, Firefox version 31+, IE version 10+, Safari 7+