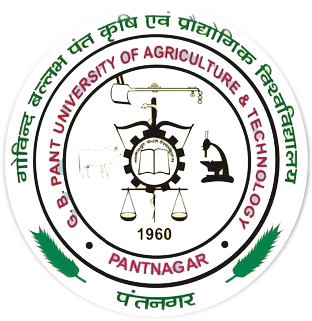 GOVIND BALLABH PANT UNIVERSITY OF AGRICULTURE & TECHNOLOGY
गोविन्द बल्लभ पंत कृषि एवं प्रौद्योगिक विश्वविद्यालय
Home
/
Colleges
/
College of Home Science
/
Department of Food and Nutrition
/
Profile
---
Department of Food and Nutrition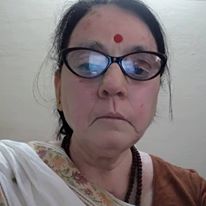 Dr. Kalpana Kulshrestha
| | |
| --- | --- |
| DESIGNATION: | Professor & Head |
| QUALIFICATION: | Ph.D. |
| SPECIALISATION: | Food Science & Nutritional Biochemistry |
| EMAIL: | kalpana238[at]gmail[dot]com |
| CONTACT NO.: | 9412404081 |
---
Selected Research Publications
Richa Mathpal, Kalpana Kulshrestha & Archana Kushwaha. 2017. Quality and safety of market vs home made carrot halwa: Designing a safe process. International Journal of Food Science and Technology (IJFST) 7(2): 1-12. NAAS rating 7.50


Kalpana Kulshrestha and Anupma Pandey. 2017. Value addition of fruits and vegetables for nutritional security. International Journal of Food Science and Technology (IJFST) 7(2): 27-34.


Anugya Bharti and Kalpana Kulshrestha. 2016. Market and customer survey about availability and use of masala powder/pastes. International Journal of Applied Home Science 3(1&2): 42-46.


Pratibha Singh, Kalpana Kulshrestha, Bk Kumbhar and Sudhir Kumar. 2016. Study on glycemic indices of carrot enriched food products. Progressive Horticulture 48 (1), 110-113.


Dimple Bhatt, Akriti Kacker, Kalpana Kulshrestha, Manoj Kulshreshtha. 2016. Evaluation of Mechanically Dewatered And Extruded Potato Flours For Various Product Formulations. Academy of Agriculture Journal. 1(1):1 – 3.


---
Disclaimer: The facts published on this website are for immediate information only and no legal claim can be made for any damage caused by using the content of this site. The G.B. Pant University of Agriculture and Technology reserves the right to change the information published on this site at any point of time without prior or further notification.
For best view, kindly use Google Chrome version 35+, Firefox version 31+, IE version 10+, Safari 7+