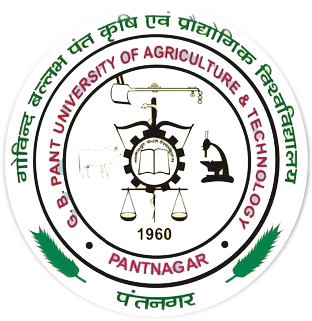 GOVIND BALLABH PANT UNIVERSITY OF AGRICULTURE & TECHNOLOGY
गोविन्द बल्लभ पंत कृषि एवं प्रौद्योगिक विश्वविद्यालय
Home
/
Colleges
/
College of Home Science
/
Profile
---
College of Home Science

Dr. Rita Singh Raghuvanshi
| | |
| --- | --- |
| DESIGNATION: | Professor & Dean |
| QUALIFICATION: | Ph.D. Nutrition |
| SPECIALISATION: | Materno-foetal Nutrition |
| EMAIL: | deanhsc1[at]gmail[dot]com |
| CONTACT NO.: | +91-5944-233637 (O), 233448(R) |
Awards
Dr. Rajammal P. Devadas Memorial Award: Gold Medal & Memorial Lecture, Nutrition Society of India, National Institute of Nutrition, Hyderabad.
Selected Research Publications
Raghuvanshi R. S., Verma M., & Gupta. S. 2017 Nutritional and Phytochemicals composition of improved verities of buckwheat grain (fagopyrum esculantum) International Journal of Basic Applied Agricultural Research. (in press).


Singh P. Bhardwaj S, Shalu and Raghuvanshi R.S. Dietary Assessment and Role of Nutrition Education in creating awareness among adolescent girls. International Journal of Basic Applied Agricultural Research. (in press).


Pandey A. and RaghuvanshiR.S. 2017. Importance of life skills education in schools, Rashtriya Krishi 12 (1):115-116.


Singh P. and Raghuvanshi R. S. 2016. Nutritional and Health Aspects of Buckwheat- A Concise Review, World Journal of Pharmaceutical Research 5(9): 453-468. DOI 10.20959/wjpr20169-6943


Thakur N., Dobhal N. And Raghuvanshi R. S 2016. Stress level and its relation to eating pattern among research scholars residing in girls' hostel in Uttarakhand. International Research Journal of Human Resources and Social Sciences, 3 (7): 77-86. Impact Factor 3.66.
---
Disclaimer: The facts published on this website are for immediate information only and no legal claim can be made for any damage caused by using the content of this site. The G.B. Pant University of Agriculture and Technology reserves the right to change the information published on this site at any point of time without prior or further notification.
For best view, kindly use Google Chrome version 35+, Firefox version 31+, IE version 10+, Safari 7+