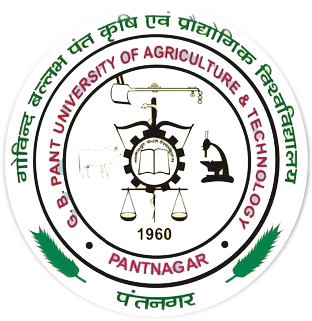 GOVIND BALLABH PANT UNIVERSITY OF AGRICULTURE & TECHNOLOGY
गोविन्द बल्लभ पंत कृषि एवं प्रौद्योगिक विश्वविद्यालय
Home
/
Colleges
/
College of Technology
/
Department of Post Harvest Process & Food Engineering
/
Profile
---
Department of Post Harvest Process & Food Engineering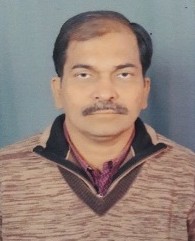 Dr. N.C. Shahi
| | |
| --- | --- |
| DESIGNATION: | Professor |
| QUALIFICATION: | Ph.D. |
| SPECIALISATION: | Solar drying, Waste Utilization, Development of food processing equipment, Non-thermal processing |
| EMAIL: | ncshahi2008[at]gmail[dot]com |
| CONTACT NO.: | 9456137157 |
Selected Research Publications
Ayon Tarafdar, Navin Chandra Shahi, Anupama Singh, and Ranjna Sirohi, (2017). Optimization of Freeze-Drying Process Parameters for Qualitative Evaluation of Button Mushroom (Agaricus bisporus) Using Response Surface Methodology. Journal of Food Quality, Volume 2017, Article ID 5043612, doi:10.1155/2017/5043612


Deepika Kohli and N. C. Shahi, (2017). Food Processing by Pulse Electric Field: A Review. Advances in Research Vol. 9(2): 1-6.


Rishi Richa, N. C. Shahi, Anupama Singh, U. C. Lohani, P. K. Omre, Anil Kumar and T. K. Bhattacharya, (2017). Ohmic Heating Technology and Its Application in Meaty Food: A Review Advances in Research Vol. 10(4): 1-10.


Deepika Kohli and N. C. Shahi, Pandey J.P. and Singh Anupama, (2017). Drying of Asparagus roots in solar and Fluidised bed dryer. International Journal of Agriculture Sciences, Volume 9, Issue 13, 2017, pp.-4072-4076.


Kate AE, Anupama Singh, Shahi NC, Pandey JP, Om Prakash and Singh TP. 2016. Impact of polar bio-solvent, particle size and soaking time on microwaave assisted extraction of edible oil from black soyabean. Journal of Food Measurement and Characterization. Vol. 11 272–280. DOI 10.1007/s11694-016-9394-0.
---
Disclaimer: The facts published on this website are for immediate information only and no legal claim can be made for any damage caused by using the content of this site. The G.B. Pant University of Agriculture and Technology reserves the right to change the information published on this site at any point of time without prior or further notification.
For best view, kindly use Google Chrome version 35+, Firefox version 31+, IE version 10+, Safari 7+