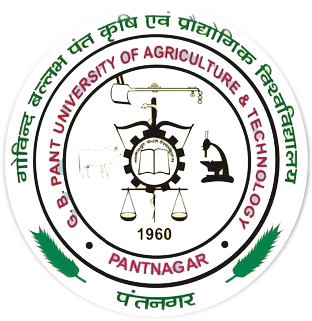 GOVIND BALLABH PANT UNIVERSITY OF AGRICULTURE & TECHNOLOGY
गोविन्द बल्लभ पंत कृषि एवं प्रौद्योगिक विश्वविद्यालय
Home
/
Colleges
/
College of Technology
/
Department of Post Harvest Process & Food Engineering
/
Profile
---
Department of Post Harvest Process & Food Engineering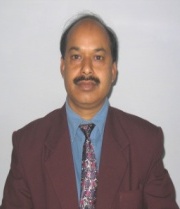 Prof. P.K. Omre, Ph.D., FIE
Scientific panel member
FSSAI (Ministry of Health Govt. of India)
| | |
| --- | --- |
| DESIGNATION: | Professor |
| QUALIFICATION: | Ph.D. |
| SPECIALISATION: | Process & Product Development, Equipment Design & Development, waste utilization and packaging technology |
| EMAIL: | pkomre[at]rediffmail[dot]com |
| CONTACT NO.: | 9412951150 |
Selected Research Publications
Javeed Akhtar and P.K. Omre "Study on effect on water activity, TBA number and protein of dried chicken meat during storage" International Journal of Processing and Post Harvest Technology, Volume 7, Issue 2, December 2016, 284-290.


Suman Singh, Kirtiraj Gaikwad and P.K. Omre, Youn Suk Lee, Process development for stabilization of sugarcane juice using response surface methodology, Food Measure (2016) 10:727-737


Rishi Richa, P.K. Omre, and Rajeev Shukla, "Traditional seed processing and storage: A need to retain minimum crop diversity in India" Sauth Asian J. Food Technology Environ. 1(2):160-166 (2015).


Suman Singh, Kirtiraj Gaikwad and P.K. Omre "Food Sovereignty as a way to achieve Food security " Book Chapter, Extension for Agriculture and Rural Development, ISBN 978-81-7622 (2015).


Pramod K. Omre, Suman Singh, Kirtiraj K. Gaikwad, Sandhya Madan Mohan, Food Packaging Systems, ISBN 978-81-7622-365-2 Book Published by Bio-tech books, New Delhi.
---
Disclaimer: The facts published on this website are for immediate information only and no legal claim can be made for any damage caused by using the content of this site. The G.B. Pant University of Agriculture and Technology reserves the right to change the information published on this site at any point of time without prior or further notification.
For best view, kindly use Google Chrome version 35+, Firefox version 31+, IE version 10+, Safari 7+