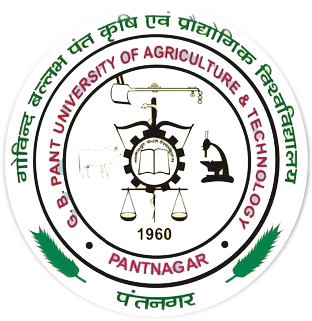 GOVIND BALLABH PANT UNIVERSITY OF AGRICULTURE & TECHNOLOGY
गोविन्द बल्लभ पंत कृषि एवं प्रौद्योगिक विश्वविद्यालय
Home
/
Colleges
/
College of Technology
/
Department of Electronics & Communication Engineering
/
Profile
---
Department of Electronics & Communication Engineering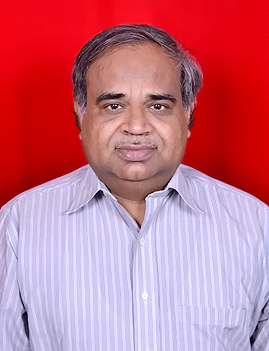 Dr. Sanjay Mathur
| | |
| --- | --- |
| DESIGNATION: | Professor |
| QUALIFICATION: | B.E. (Electronics Engg.), M.E. (Communication Systems), Ph.D. |
| SPECIALISATION: | Communication Systems |
| EMAIL: | mathur_sanjay[at]rediffmail[dot]com, tecsm[at]gbpuat[dot]ac[dot]in |
| CONTACT NO.: | 9411121007, 8938006010 |
---
Research areas/areas of interest
Smart Antenna, Artificial Intelligence, Image and speech Processing.
Selected Research Publications
Mathur, S., Gangwar R.P.S., "A decision directed smart antenna system with neural estimation for M-quadrature amplitude modulated signals" Indian Journal of radio & space physics, vol 39, February 2010, 45-52


Gangwar R.P.S., Mathur, S., Kumar, A. "The aLb and cVd Relations in Absorption Loss Evaluation in Sand and Dust Storms", Journal of IE (I) Vol 87(ET) No. 208, pp 38-42.


Sharma, A. Mathur, S. Performance Analysis of Adaptive Array Signal Processing Algorithms, IETE Technical Review, Taylor & Francis, Vol. 33(5),pp472-491,


Kannaujia, S., Singh, G., Mathur, S. , A text to speech synthesizer using acoustic unit based concatenation for any Indian language of Devanagari script , Proceedings of 11th International Conference on Industrial and Information Systems, Roorkee, 2016, DOI: 10.1109/ICIINFS.2016.8263040, http://ieeexplore.ieee.org/document/8263040


Sharma, A., Mathur, S., Comparative Analysis of ML-PSO DOA Estimation with Conventional Techniques in Varied Multipath Channel Environment", Wireless Personal Communications, Springer (accepted for publication).
Other Information
Professional Membership
Fellow Institution of Engineers (India)
Life Member ISTE (Indian Society for Technical Education)
---
Disclaimer: The facts published on this website are for immediate information only and no legal claim can be made for any damage caused by using the content of this site. The G.B. Pant University of Agriculture and Technology reserves the right to change the information published on this site at any point of time without prior or further notification.
For best view, kindly use Google Chrome version 35+, Firefox version 31+, IE version 10+, Safari 7+