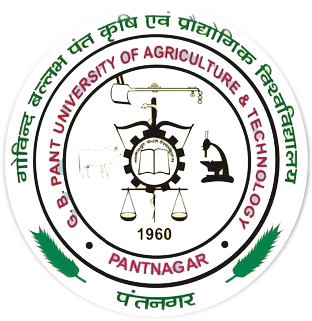 GOVIND BALLABH PANT UNIVERSITY OF AGRICULTURE & TECHNOLOGY
गोविन्द बल्लभ पंत कृषि एवं प्रौद्योगिक विश्वविद्यालय
Home
/
Colleges
/
College of Veterinary and Animal Sciences
/
Department of Veterinary Surgery & Radiology
/
Profile
---
Department of Veterinary Surgery & Radiology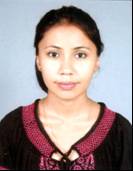 Dr. Deepti Bodh
| | |
| --- | --- |
| DESIGNATION: | Assistant Professor |
| QUALIFICATION: | Ph.D. |
| SPECIALISATION: | Anaesthesiology, Ultrasonography and Echocardiography |
| EMAIL: | deeptibodh[at]yahoo[dot]in |
| CONTACT NO.: | 9837097295 |
---
Research areas/Areas of interest
Anaesthesia in small animals and Cardiac disease diagnosis and treatment in canine patients
Selected Research Publications
Bodh, D. and Jadon, N.S. (2018). Surgical management of penile urethral diverticulum in a kid. (Accepted for publication in Intas Polivet).
Saini, R.; Jadon, N. S.; Kandpal, M. and Bodh, D. (2017). Studies on the effects of thiopental sodium with and without dexmedetomidine in dogs. Indian J. Vety. Surg. 38(1) : 44-46.
Kumar, V., Hoque, M., Saxena, A.C., Bodh, D., Dey, S. (2017). Echocardiographic reference values of Muzaffarnagari sheep. IJSR, 23(2) : 219:225.
Singh, P.; Jadon, N.S.; Bodh, D. and Kandpal, M. (2017). M-mode echocardiographic values in Pantja goats. Veterinary World, 10(1): 22-28.
Bisht, D.S.; Jadon, N.S.; Kandpal, M. and Bodh, D. (2016). Clinicophysiological and haematobiochemical effects of dexmedetomidine- etomidate-sevoflurane anaesthesia dogs. Indian J. Vety. Surg. 37(2) : 77-81.
---
Disclaimer: The facts published on this website are for immediate information only and no legal claim can be made for any damage caused by using the content of this site. The G.B. Pant University of Agriculture and Technology reserves the right to change the information published on this site at any point of time without prior or further notification.
For best view, kindly use Google Chrome version 35+, Firefox version 31+, IE version 10+, Safari 7+