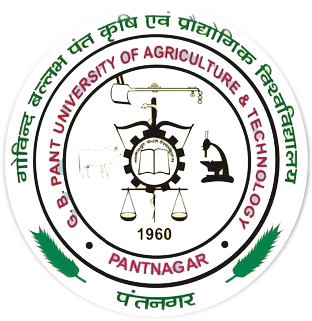 GOVIND BALLABH PANT UNIVERSITY OF AGRICULTURE & TECHNOLOGY
गोविन्द बल्लभ पंत कृषि एवं प्रौद्योगिक विश्वविद्यालय
Home
/
Colleges
/
College of Veterinary and Animal Sciences
/
Department of Veterinary Medicine
/
Profile
---
Department of Veterinary Medicine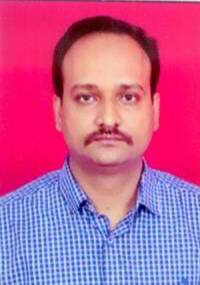 Dr. Amit Prasad
| | |
| --- | --- |
| DESIGNATION: | Assistant Professor |
| QUALIFICATION: | Ph.D. |
| SPECIALISATION: | Veterinary Medicine |
| EMAIL: | amitvety[at]yahoo[dot]com |
| CONTACT NO.: | 9601355075 |
---
Area of Interest:
Equine Medicine
Selected Research Publications
Amit Prasad, Vineet Kumar and J, S. Patel. 2017. Bilateral Conjuctival Habronemiasis with Blepharoconiunctivitis in a Marwari horse. lntas Polivet (2017) Vol. 18 (l):216-218


B.R. Maharana*, Binod Kumar, A Prasad, T.K. Patbandha, N.R. Sudhakar, J.P. Joseph and B.R. Patel. 2016. Prevalence and assessment of risk factors for haemoprotozoan infections in cattle and buffaloes of South-West Gujarat, India(2016), Indian J. Anim. Res., Print ISSN:0367-6722 / Online ISSN:0976-0555B-2955 [1-7] DOI:10.18805/ijar.10268


Vineet Kumar,*, J.V. Vadalia, A.M. Patel, Amit Prasad, S.H. Talekar and P.B. Patel. 2016. Ultrasonographic, radiographic diagnosis and management of Esophageal obstruction in jaffarabadi buffaloes and gir cattle. Buffalo Bulletin (October-December 2016) Vol.35 No.4 549-556


V.L. Parmar, Amit Prasad, J.S. Patel, B.B. Javia and D.B. Barad.2015 Clinico-Therapeutic Management of Tetanus in Caprines. Intas Polivet (2015) Vol. 16 (II): 380-381


Amit Prasad, S. K. Shukla and J.L.Singh. 2012'Therapeutic efficacy of anticoccidial drugs in goat'. Indian J. Vet. Med. Vol. 32, No. 1, pp. 23-24.


Niddhi Arora, D. V. Singh, Amit Prasad, Satish Kumar and V.S. Rajora. Management of Contagious Ecthyma in goat. 2011. Indian journal of small ruminant. 17 (1): 128-129
---
Disclaimer: The facts published on this website are for immediate information only and no legal claim can be made for any damage caused by using the content of this site. The G.B. Pant University of Agriculture and Technology reserves the right to change the information published on this site at any point of time without prior or further notification.
For best view, kindly use Google Chrome version 35+, Firefox version 31+, IE version 10+, Safari 7+