Home
/
Colleges
/
College of Veterinary and Animal Sciences
/
Department of Veterinary Anatomy
/
Profile
---
Department of Veterinary Anatomy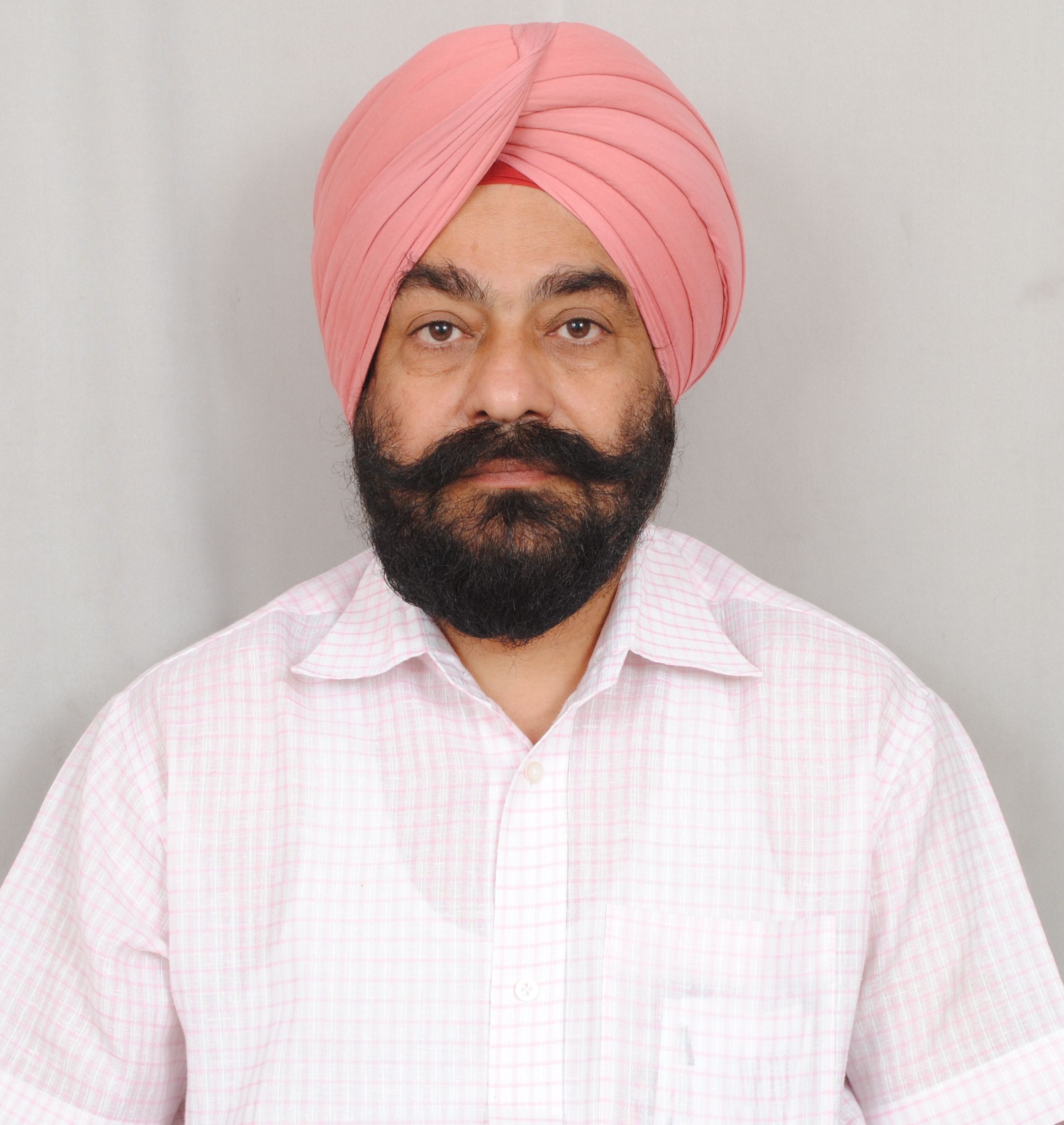 Dr. Balwinder Singh
| | |
| --- | --- |
| DESIGNATION: | Professor & Head |
| QUALIFICATION: | Ph.D. |
| SPECIALISATION: | Veterinary Anatomy |
| EMAIL: | balwinder62dhot[at]gmail[dot]com |
| CONTACT NO.: | 7500241449 |
---
Selected Research Publications
Sukanta Das, Balwinder Singh Dhote, GK Singh and Anil Deka (2017) Ultra structural studies on the proventriculus of Kadaknath Fowl. International Journal of Chemical Studies; 5(2): 531-534


S. Sathapathy, B.S.Dhote, I. Singh,D. Mahanta and S. Tamil Selvan (2017) Gross and Morphometrical Studies on the sacrum of Blue bull (Boselaphus tragocamelus). Jounal of Entomology and Zoology Studies 5(6): 1591-1597.


Rabab Saleem, Balwinder Singh , Khan Idrees Mohd, Ishwar Singh and Sanjay Kumar Bharti (2017) Gross and Biometrical Studies on Male Reproductive System of Adult Local Fowl of Uttarakhand (Uttara Fowl). Int. J. Pure App. Biosci.5(3): 634-638.


Khan Idrees Mohd, Ishwar Singh, Rabab Saleem, Balwinder Singh (2017) Gross and Morphometrical Studies on Reproductive System of Adult Local Fowl of Uttarakhand (Uttara Fowl) Int. J.Pure App. Biosci.5(3): 628-633.


Jigyasa Rana and B.S.Dhote (2015) Scanning Electron Microscopic Studies on Small intestine of the Post-Hatch Uttara Fowl Journal of Pure and Applied Microbiology 9(3) 2509- 2512.


O.P.Choudhary, B.S.Dhote and S.K.Bharti (2015)Scanning electronmicroscopic studies on Sertoli cell of Dog (Canis lupus familiarisi) Indian Vet. J.92(5) 56-59


Other Information
ACHIEVEMENTS
Member of Academic Council GBPUA&T
Incharge Electron microscopy lab a central facility of the University
Fellow of Indian Association of Veterinary Anatomists
Member, Selection Committee at GBPUA&T, BAU Bihar, SVPUA&T Meerut, SKUAST Jammu.
Expert member of paper setting at Uttarakhand Public Service Commission.
Joint Organising Secretary in organization of Two day's Brain Storming Session on Prioritizing Research area on Nano-Bio-Information Technology for Development of North Western Himalayan States held at College of Basic Science and Humanities on July 12-13, 2013.
Expert lectures in Use of Electron Microscopes in Trainings organized by Centre of Advance Faculty Training in Plant Pathology
Secretary Finance of Indian Society for Study of Animal Reproduction (North Zone)
Regional Representative (North Zone) of Indian Association of Veterinary Anatomists
Best paper presentation award of IAVA- 2004-I
Best paper presentation award of IAVA- 2004-II
Best TEM micrograph Award of EMSI- 2009
2nd best SEM Micrograph Award of EMSI-2014
External Examiner, CCSHAU, GADVASU Ludhiana, U.P. Pt. Deen Dayal Upadhyay Veterinary Univ. Mathura, N.D.U.A.&T Faizabad, SKUAST Jammu J&K, SKUAST Srinagar J&K
Member Editorial Board Of IAVA Journal