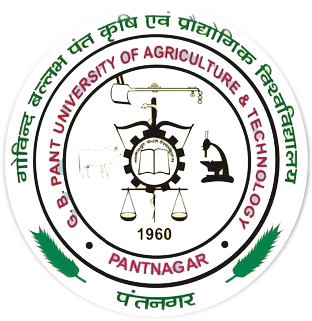 GOVIND BALLABH PANT UNIVERSITY OF AGRICULTURE & TECHNOLOGY
गोविन्द बल्लभ पंत कृषि एवं प्रौद्योगिक विश्वविद्यालय
Home
/
Colleges
/
College of Veterinary and Animal Sciences
/
Department of Veterinary Anatomy
/
Profile
---
Department of Veterinary Anatomy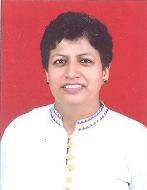 Dr. Meena Mrigesh
| | |
| --- | --- |
| DESIGNATION: | Assistant Professor |
| QUALIFICATION: | Ph.D. |
| SPECIALISATION: | Veterinary Anatomy |
| EMAIL: | meenamrigesh[at]gmail[dot]com |
| CONTACT NO.: | 893880500 |
---
Selected Research Publications
Khan Idrees Mohd, Meena Mrigesh1, Balwinder Singh and Ishwar Singh 2016 Ultrastructural study on the Granulocytes of Uttara Fowl (Gallus Domesticus) Veterinary World, 9(3): 320-325


Meena Mrigesh, Ishwer Singh, Aditya Kumar and Suresh Mehta (2013). Cytomorphology of the blood cells of donkey- Equus Asinus. I.V.J. 90 (10):35-36


Meena Mrigesh, Ishwer Singh, Suresh Mehta and Aditya Kumar (2012). Cytochemical observations on blood cells of donkey and their diagnostic importance. Veterinary Practitioner 13(1): 13-15


Aditya Kumar , Ishwar Singh and Meena Mrigesh (2012). Transmission electron microscopic studies on agranulocytes and platelets of sheep. I.J.A.S. 82 (1) 60-62


Meena Verma, O.P.Paliwal, B. R. Singh, A. K. Sharma and B. N. Tripathi (2004). Pathology of Salmonella Abortus equi infection in pregnant and non pregnant guinea pigs. I.J.V.P.28 (1):7-10.
---
Disclaimer: The facts published on this website are for immediate information only and no legal claim can be made for any damage caused by using the content of this site. The G.B. Pant University of Agriculture and Technology reserves the right to change the information published on this site at any point of time without prior or further notification.
For best view, kindly use Google Chrome version 35+, Firefox version 31+, IE version 10+, Safari 7+