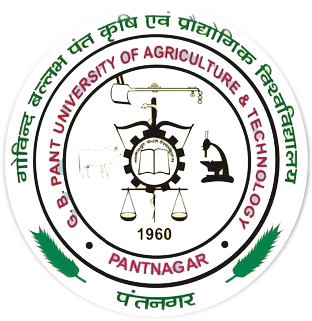 GOVIND BALLABH PANT UNIVERSITY OF AGRICULTURE & TECHNOLOGY
गोविन्द बल्लभ पंत कृषि एवं प्रौद्योगिक विश्वविद्यालय
Home
/
Colleges
/
College of Veterinary and Animal Sciences
/
Department of Veterinary Physiology & Biochemistry
/
Profile
---
Department of Veterinary Physiology & Biochemistry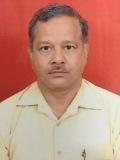 Dr. S.K. Rastogi
| | |
| --- | --- |
| DESIGNATION: | Professor |
| QUALIFICATION: | Ph.D. (Veterinary Physiology) |
| SPECIALISATION: | Veterinary Physiology |
| EMAIL: | rastogisk58[at]yahoo[dot]com |
| CONTACT NO.: | 05944-233070 (O), 9411343128 (M) |
---
Research area/Area of interest
Renal Physiology; Electrophysiology; Endocrinology
Selected Research Publications
Manjari Rao, Mrigakshi Yadav, Kandasamy Ramesh, Sarveshwa Uniyal, Sunil Kumar Rastogi, Veerasamy Sejian and Iqbal Hyder. (2015). HSP70 as a marker of heat and humidity stress in Tarai buffaloes. Tropical Health and Production 46 (7).


Anand Mohan, Ajay Kumar Upadhyay, Neelam Kushwaha, Rashmi Singh and Sunil Kumar Rastogi. (2014). Seroprevalance of foot and mouth disease and protective antibody titre against it in buffaloes. Buffalo Bulletin 33(4): 284-292.


Mehtab S. P., A.K Madan, S.K Rastogi and R. Huozha. (2013). Comparative study of seasonal variations on hematological profile in Sahiwal cows (Bos indicus) and Murrah buffalo (Bubalus bubalis). Journal of Animal Research, 3(2): 167-171.


Madan A. K., Korde J. P., Das A. K. and Rastogi S. K. (2009). Propofol induced electroencephalographic electrocardiographic and spirometric changes in goats. Veterinary Arhiv 80 (1): 27-39


Shivi Maini, S. K. Rastogi, J.P. Korde, A.K. Madan and S.K. Shukla. (2007). Evaluation of oxidative stress and its amelioration through certain antioxidants in broilers during summer. Journal of Poultry Science. 44(3): 339-347.
---
Disclaimer: The facts published on this website are for immediate information only and no legal claim can be made for any damage caused by using the content of this site. The G.B. Pant University of Agriculture and Technology reserves the right to change the information published on this site at any point of time without prior or further notification.
For best view, kindly use Google Chrome version 35+, Firefox version 31+, IE version 10+, Safari 7+