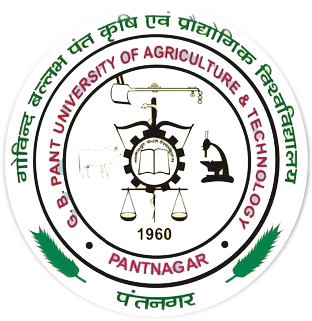 GOVIND BALLABH PANT UNIVERSITY OF AGRICULTURE & TECHNOLOGY
गोविन्द बल्लभ पंत कृषि एवं प्रौद्योगिक विश्वविद्यालय
Home
/
Colleges
/
College of Veterinary and Animal Sciences
/
Department of Veterinary Physiology & Biochemistry
/
Profile
---
Department of Veterinary Physiology & Biochemistry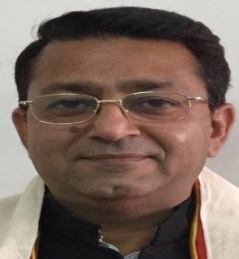 Dr. Tanuj Kumar Ambwani
| | |
| --- | --- |
| DESIGNATION: | Professor & Incharge |
| QUALIFICATION: | Ph.D. (Veterinary Biochemistry), M.B.A |
| SPECIALISATION: | Veterinary Biochemistry |
| EMAIL: | tambwani[at]yahoo[dot]com |
| CONTACT NO.: | 9411538592 (M) |
---
Research area/Area of interest
Veterinary Biochemistry; Phytochemical research; Animal Biotechnology
Selected Research Publications
Ruwali, P., Ambwani, T. K. and Gautam, P. (2017). In vitro antioxidative potential of Artemisia indica Wild. Indian Journal of Animal Sciences.87 (11): 1326–1331.


Ganguly, B., Ambwani, T. K. and Rastogi, S. K. (2017). Electronic Northern Analysis of Genes and Modeling of Gene Networks Underlying Bovine Milk Fat Production. Genetics Research International. Doi.10.1155/2017/191530.


Pant, M.; Ambwani, T. and Umapathi, V. (2012). Antiviral activity of Ashwagandha extract on Infectious Bursal Disease Virus Replication. Indian J. Sci. Technol. 5(5): 2750-2751.


Ambwani, S., Ambwani, T. K. and Chauhan, R. S. (2008). Evaluation of thiram induced oxidative stress, immunosuppression and apoptosis in avian lymphocytes culture system. Journal of Biotechnology. 136:630.


Venkatesa Perumal, S., Umapathi, V., Ambwani, T. and Lakhchaura, B. D. (2008). A competitive dipstick enzyme immunoassay for diagnosis of early pregnancy in bovine. Reproduction in domestic animals. 43:744-746.
---
Disclaimer: The facts published on this website are for immediate information only and no legal claim can be made for any damage caused by using the content of this site. The G.B. Pant University of Agriculture and Technology reserves the right to change the information published on this site at any point of time without prior or further notification.
For best view, kindly use Google Chrome version 35+, Firefox version 31+, IE version 10+, Safari 7+