Department of Mathematics, Statistics and Computer Science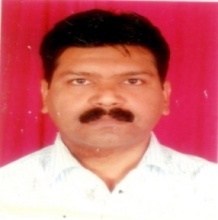 Dr. A.K. Pal
DESIGNATION:
Professor
QUALIFICATION:
M.Sc., Ph.D. (Mathematics)
SPECIALISATION:
Soft Computing
EMAIL:
arun_pal1969[at]yahoo[dot]co[dot]in
ak[dot]pal[at]gbpuat-cbsh[dot]ac[dot]in
CONTACT NO.:
+91-8755390000 (M)
Research Areas/ Areas of Interest
Fuzzy Multi-Criteria Decision Making, M.L.& A.I.
---
Teaching Experience and Courses Taught
Teaching and Research Experience:   25 years
Courses taught are as follows:
Advanced Analysis
Special Functions
B.V.P.
Functional Analysis
Topology
---
Selected Research Publications
Total Research Papers:   50
Kulshrestha, P. and Pal, A. K., 2015. "A New Secret Handshakes Scheme with Dynamic Matching Based on ZSS." International Journal of Network Security & Its Applications (IJNSA) Vol.7 (1), 67 -78.


Chopra, G. and Pal, A.K., 2010. "An Improved Image Compression Algorithm uses Binary Space Partition Scheme and Geometric Wavelets". IEEE Transactions on Image Processing. 20(1): 270-275. Article DOI: 10.1109/TIP. 2056378.
---
Links
Google Scholar Link:   Click Here
Research Gate account Link:   Click Here
ORCID Id:   Click Here