ABOUT US

DEPARTMENTS

COURSES

RESEARCH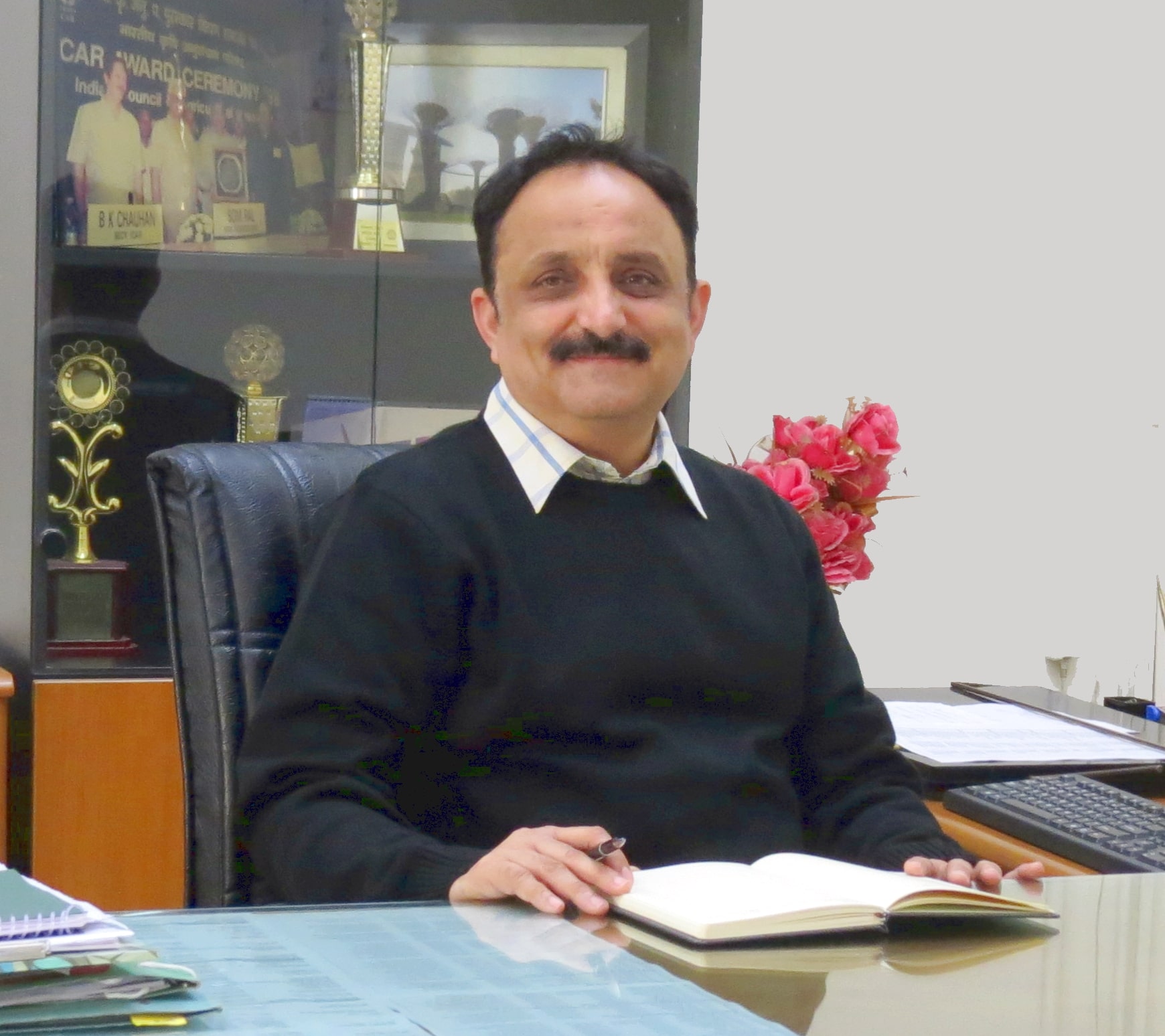 Dr. Sandeep Arora

Dean

College of Basic Sciences & Humanities




Contacts

Phone:+91-5944-233374 (O)

E-mail: deancbsh[at]gmail
[dot]com




For More information Visit college website: www[dot]gbpuat-cbsh[dot]ac[dot]in
About us
College of Basic Sciences And Humanities is the most prestigious constituent of G. B. Pant University of Agriculture and Technology, Pantnagar. The founding fathers including doyens of the University envisioned strong base in basic and applied sciences as the bedrock on which foundation of teaching and research in agriculture and related sciences and technology had to be laid. Social Sciences and Humanities were to be attuned to scientific endeavor in consonance with the ground realities of rural society through congruency assessment and feedback. The faculty of Basic Sciences and Humanities has been accomplishing its mandate through incorporation of the latest scientific ideas and techniques in nearly all the professional programmes of higher education imparted in the University.
The College of Basic Sciences and Humanities has been one of the main constituents of the University, shouldering 15% to 32% of the Undergraduate and 15% to 46% of the Postgraduate instructional responsibilities in all the academic programmes. Postgraduate programmes in basic and applied sciences are run excellently.

The significant work has been recognized by the University Grants Commission by enlisting it for funding under 2 (f) clause of the UGC Act.

The college provides an atmosphere not only for healthy academic activities but also for all-round growth and development of student's personality. The university has followed a system of education that provides a great deal of openness transparency, flexibility and possibilities for growth.

The College caters to the need of approximately 4000 UG students, 1700 PG students and 400 Ph.D. students every year in the form of offering courses, guiding theses, helping them compute their data and improving the language component of their thesis.

Presently it has following departments, namely:
Courses Offered:
All the Technological and scientific advancements are not possible without a sound background of basic sciences.The basic theories of sciences such as nanotechnology, biophysics,biotechnology have strengthen the present and wil ease the future of the society.
The College of Basic Sciences And Humanities offers various courses under various departments.The courses offered aim at acknowleding students about basics of Bioinformatics, Biocheistry,Molecular Biology, Genetics ,Nano-biosensors, Biomedical Physics, etc. It aims to impart quality education through its various courses to the undergraduate and postgraduate level students.
Research Projects Completed
Rice Physiology which includes nutrient use efficiency,Aerobic Rice,Photothermic Indexing.
Weed Biology monitoring herbicide resistance,weed seed bank development, physiological studies n crops and weeds.
In vitro studies focussing on multiplication and alkaloid studies of medicinal plants, selection of stess tolerant semaclones
Etiology of Mango Malformation
Post-Harvest Physiology of Ornamental Plants.
Stress Physiology
Nutriomics
Quality Improvment