Department of Mathematics, Statistics and Computer Science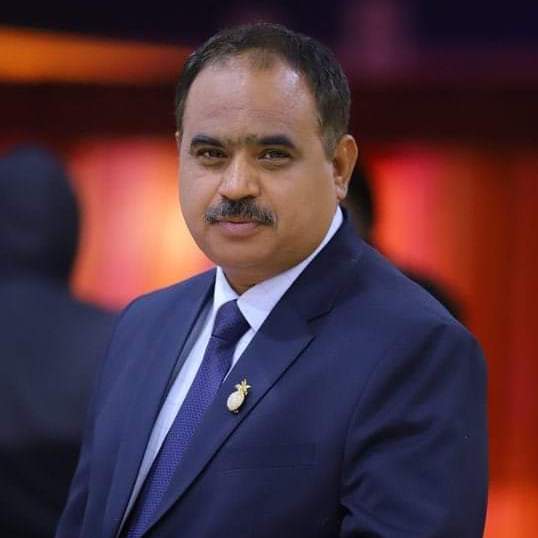 Dr. Sanjay Kumar
DESIGNATION:
Professor
QUALIFICATION:
M.Sc., Ph.D. (Maths)
SPECIALISATION:
Fuzzy set theory and its extensions
EMAIL:
skruhela[at]hotmail[dot]com
sanjay[dot]kumar[at]gbpuat-cbsh[dot]ac[dot]in
CONTACT NO.:
+91-9412404246 (M)
Teaching Experience and Courses Taught
Teaching and Research Experience:   20 years
Courses taught are as follows:
Undergraduate
Elementary Mathematics
Engineering Mathematics I
Engineering Mathematics II
Programming in Fortran & C
Computer Applications
Post graduate
Basic Mathematics (BPM-409)
Use of Computer Software
Object Oriented Programming
Structured Programming Languages
Foundation of Theoretical Computer Science
Differential Geometry & Tensors
Abstract Algebra
Real Analysis
Topology
Integral Transforms & Z Transforms
---
Academic Background and Qualifications:
Exam. Passed
Board/University
Subject
Year
Division/Grade Merit etc.
B. Sc.
Kumaun University, Nainital, India
Physics, Chemistry, Mathematics
1992
First
M. Sc.
G. B. Pant University of Ag. & Technology, Pantnagar, Uttarakhand, India
Mathematics
1995
First
Ph.D.
G. B. Pant University of Ag. & Technology, Pantnagar, Uttarakhand, India
Major: Mathematics
Minor: Electronics & Communication Engineering
1998
---
Research Areas/ Areas of Interest
Fuzzy time series forecasting, Multi criteria decision making
---
Selected Research Publications
Kumar, S., Joshi, Deepa 2017, "Fuzzy Ideal Based Computational Approach for Group Decision Making Problems", Fuzzy Information & Engineering, 9(2): 1–13


Joshi, D. K., & Kumar, S. (2017, October). Computational approach for hesitant fuzzy group decision making problems. In Electrical, Computer and Electronics (UPCON), 2017 4th IEEE Uttar Pradesh Section International Conference on (pp. 54-61). IEEE.


Bisht K., Kumar, S. 2016, "Fuzzy Time Series Forecasting Method Based on Hesitant Fuzzy Sets", Expert Systems with Applications.64,557-568


Joshi, D., and Kumar, S. 2016. "Interval-Valued Intuitionistic Hesitant Fuzzy Choquet Intehral Based TOPSIS Method for Multi-Criteria Group Decision Making", European Journal of Operational Research. Vol. 248 (1), 183-191.


Gangwar, S.S., and Kumar, S. 2016. "Intuitionistic Fuzzy Time Series: An Approach for Handling Nondeterminism in Time Series Forecasting" IEEE Transactions on Fuzzy Systems, Vol. 24 (6), 1270-1281.
---
Books/ Book Chapters
Chapters in Edited Books
B. P. Joshi, Sanjay Kumar, 2015, "Intuitionistic Fuzzy Sets based Method for Multi-criteria Decision-making, Handbook of Research on Designing and Implementing Global Supply Chain Management, InderScience, IGI Global.
Sanjay Kumar, Kamlesh Bisht, Krishna Kumar Gupta, 2018, "Intuitionistic Fuzzy Time Series Forecasting Based on Dual Hesitant Fuzzy Set for Stock Market.: DHFS based IFTS model for stock market" IGI Global.
---
Trainings/Conferences
Visited Thailand and China in 2016 to attend following conferences:
I. 8th International conference on Advanced Computational Intelligence at Chiang Mai University, Chiang Mai, Thailand from February 14-16, 2016. (Funded by UGC)
II. 2nd International Conference on Fuzzy Systems and Data Mining at Macau University of Science & Technology, Macau, China from December 11-14, 2016. (Funded by DST)
---
Links
Google Scholar Link:   Click Here
Research Gate account Link:   Click Here
ORCID Id:   Click Here