ABOUT US

COURSES

FACULTY

RESEARCH

PG STUDENTS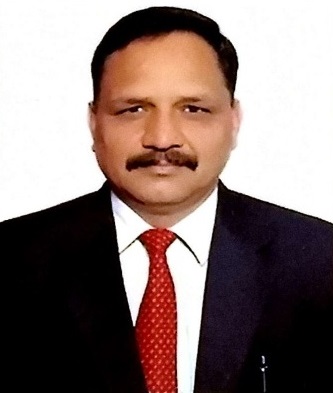 Profile
Dr. M.L. Sharma

Head,

Department of Agricultural Economics,

College of Agriculture




Contacts

Phone: 9412905427

E-mail: mlsharmahc[at]
rediffmail[dot]com
Department of Agricultural Economics
The Department of Agricultural Economics started functioning in 1960 as an integral part of the College of Agriculture. In the beginning it used to offer only undergraduate courses. The Master's degree programme was started in 1963 and the Ph.D. degree programme in 1970. A new M.Sc. (Ag.) programme was started in Rural Banking in the year 1976 which successfully continued till 1992.The Department engages itself in all the three core activities of teaching, research and extension which constitute the integrated system of education in the university. In the last 57 years of its existence, the department has built up expertise in almost all the major fields of agricultural economics.
Vision:
Agricultural and Rural Development with equity and sustainability through excellence in teaching, research, extension and training.
Mandate:
To offer core course(s) to the first degree programmes in Agriculture, Fisheries, Forestry, Horticulture and Home Science.
To offer Ph. D and Master's degree programmes in Agricultural Economics.
To offer 'Minor Package' for post graduate programmes of other disciplines.
To conduct independent research in thrust areas of Agricultural Economics.
To participate in multi-disciplinary research projects.
To participate in extension activities of the university.
To provide comments, opinion on policy issues and research and field based information to government and other development departments.
Read More..
Degrees Offered
M.Sc. Ag. (Agricultural Economics) 08 Seats
Ph.D. (Agricultural Economics) 02 Seats
Read More..
PG Students Details
Student Name
Id. No.
Advisor
Topic
Ph.D.
Ashish Prakash
33013
Dr. H.N. Singh
----
Soumitra Chowdhury
49651
Dr. M.L. Sharma
A Study on Access and Utilization Pattern of Agricultural Credit in Midnapore and Burdwan Division of West Bengal
Asha Bisht
34338
Dr. Anil Kumar
---
Ms. Anjali Jakhar
36861
Dr. S.K. Srivastava
Total Factor Productivity and Technical Efficiency in Major Crops in Western Region of Uttar Pradesh
M.Sc.
Haripriya Bagh
48078
Dr. H.N. Singh
An economic analysis of rice crop establishment method 'beushening' in Balangir district of Odisha.
Praveen Ganur
49545
Dr. H.N. Singh
Comparative economics of organic and inorganic sugarcane cultivation in Belagavi district of Karnataka.
Somya Misra
43636
Dr. H.N. Singh
---
Girdhar B.J.
51180
Dr. H.N. Singh
---
Sweta Naula
41792
Dr. M.L. Sharma
Economic Analysis of production and marketing of deferent varieties of tomato in Nainital District of Uttarakhand
Ankita Deo
43680
Dr. M.L. Sharma
---
Madhu Rawat
43664
Dr. Anil Kumar
---
Shubham Arya
43755
Dr. Anil Kumar
---
Devesh Kumar Pant
43677
Dr. Virendra Singh
---
Yogesh Pandey
51010
Dr. Virendra Singh
---
Sangita
43785
Dr. Chandra Dev
---