ABOUT US

FACULTY

LABORATORIES

RESEARCH PROJECTS

PUBLICATIONS

STUDENT ACHIEVEMENTS

PG STUDENTS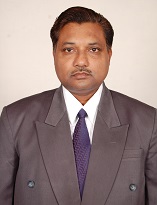 Profile
Dr. S. D. Samantaray

Head

Department of Computer Engineering,

College of Technology




Contacts

Phone: 05944-233367 (O), 8475001563 (M)

Fax: 05944-233338

Email:sdsray[at]gmail
[dot]com
About Us
Degrees Offered
The Courses are as follows :
B.Tech.
M.Tech.
Departmental Facilities: Following are the facilities in the department
Main System & server Lab
Software Laboratory
Computer Network & Data Communication Lab
Internet & Web Technology Lab
Graphics & Multimedia Lab
Cisco Lab
Office Automation Lab
Microprocessor Laboratory
Digital Logic Laboratory
Software Engg. Laboratory
Information Technology Laboratory
Open Source Lab
Computer Center
Computer Architecture Lab
DBMS & Knowledge & Data Engg. Lab
Few Accomplishments
Students Working in top computer firms like Apple, Microsoft, IBM, Adobe, HCL, Cisco, TCS, etc.
Research facilities including Blade server, workstations, all-in-one Pc's, Independent work space for PG students
Faculty published paper in reputed journals like springer, wiley etc.
Alumini include IAS, Directors and Key position holders in India & Abroad
Ongoing student projects in the area of WSNs, Image processing and Energy
Ongoing AICTE MODROB project on unified communication and cyber security Lab
Top AIEEE merit rankers and school toppers opted the branch in last counseling
| Sl.No. | Lab Name |
| --- | --- |
| | Software Lab |
| | Computer Network and Data Communication Lab |
| | Open Source Lab |
| | Graphics and Multimedia Lab |
| | Computer Architecture Lab |
| | Information Technology Lab |
| | Digital Logic Lab |
| | Microprocessor Lab |
| | Main System and Server Lab And Console |
| | Internet and Web Technology Lab |
| | Software Engineering Lab |
| | DBMS & Knowledge and Data Engineering Lab |
| | Automation Lab |
| | Computer Center |
| | PG Lab |
| | Computational Intelligence and Informatics Lab |
Sl.No.
Title
PI
Funding Agency
Amount
"North-Western Himalayan Bioinformatics Grid"
One of the PIs:
Dr. S.D. Samantaray, Prof. & Head (Computer Engineering)
Department of Bio-Technology (DBT)
99.99 lakhs
"Development of process, systems and digital infrastructure for online-open access version of Pantnagar Journal of Research"
Dr. S.D. Samantaray,
Prof. & Head (Computer Engineering)
Directorate of Experiment Station
8.5 lakhs
A student project entitled "Location specific malware prediction using data mining approach"
Mahesh Banerjee (52471)
Bhavna Agarwal (52818)
Dr. S.D. Samantaray
TEQIP-III
40,000
A project entitled "Scalable Attack Data Capturing and Analysis framework for Cyber Threat Intelligence Generation" is ongoing with the support of CDAC-Mohali (Duration: 2 years) (Computer Engineering)
PI: Dr. S.D. Samantaray,
Prof. & Head Computer Engineering
CERT-IN in collaboration with CDAC-Mohali
---
2018
S.D.Samantaray, A Journey towards systems biology: Biocomputing of hi-throughput omics data: A National training workshop report- 2018, International Journal of Chemical Studies 2018, 6(6), 2751-2756


Pradeep Giri, Paras, Rajeev Singh, "A Human Intervened CAPTCHA (HI-CAPTCHA) for Wireless LAN based classroom applications," In proceedings International Conference on Emerging Trends in Engineering, Science and Technology (ICETEST-2018), GEC, Thrissur (Kerala), Jan 18-20, 2018.
2017
S.D.Samantaray, Durgesh Pant , "DEVELOPMENT OF KNOWLEDGE MINING TECHNIQUES FOR SPATIAL DECISION SUPPORT SYSTEM", International Journal of Computer Engineering & Technology (IJCET), Volume 8, Issue 5, Nov-Dec 2017
2016
Chanchal Agarwal, S.D. Samantaray, "A Decision Tree Approach Using Thresholding and Reflectance Ratio for Identification of Yellow Rust", ) International Journal of Computer Science and Information Technologies, Vol. 7 (6) , 2016, 2464-2468


Rajeev Singh and T.P. Sharma, "A Location Based Method for Restricting the Flooding DoS Effect in WLANs," Taylor and Francis Journal of Location Based Services, 2016, 9(4): 273-295.


Chanchal Agarwal, S. D. Samantaray, "A Novel Image Processing based Approach for Identification of Yellow Rust in Wheat Plants", Volume 6, Issue 11, November 2016 ISSN: 2277 128X International Journal of Advanced Research in Computer Science and Software Engineering


S.D.Samantaray, "An Intelligent Multi Lingual Concept based Search Engine" , Knowledge and Cognitive Science and Tech. , 20th Word Multi Conference on Systemic, Cybernetics and Informatics (WMSCI-2016) Orlando USA
2015
Mansi Panwar, SD Samantaray, "An Improved E-DEEC Protocol using Periodic and Threshold-Sensitive Data Transmission in Heterogeneous Wireless Sensor Network" published in International Journal of Computer Science Engineering (IJCSE), ISSN: 2319-7323, Vol. 4 No.04 ,July 2015, pp.155-161
Performance of students in GATE 2019 (under 1000 Rank)
| Sl.No. | NAME | ID | Event | Marks | Rank |
| --- | --- | --- | --- | --- | --- |
| | Sandeep Panwar | 48896 | GATE | 78.33 | 45 |
| | Gaurav Barthwal | 48925 | GATE | 70.66 | 205 |
| | Ashwani Rawat | 48943 | GATE | 70.33 | 226 |
| | Ira Bisht | 48908 | GATE | 69.00 | 265 |
| | Sharthak Sharma | 48922 | GATE | 64.33 | 498 |
| | Anjali Bhatnagar | 48927 | GATE | 64.00 | 498 |
| | Apeksha Chawla | 48890 | GATE | 60.66 | 891 |
Performance of students in CAT 2019
| Sl.No. | NAME | ID | Event | CAT Score | CAT Percentile |
| --- | --- | --- | --- | --- | --- |
| | Devesh Kandpal | 48872 | CAT | 168.01 | 99.54 |
| | Kritarth Rawat | 48904 | CAT | 164.61 | 99.43 |
| | Alankrit Bamrara | 48875 | CAT | 152.34 | 98.85 |
| | Udit Kala | 48968 | CAT | 144.90 | 98.28 |
| | Ankita Dewari | 48888 | CAT | 131.19 | 96.79 |
| | Kanupriya Bahuguna | 48902 | CAT | 110.34 | 92.77 |
| | Dewansh Pandey | 48883 | CAT | 102.09 | 90.42 |
M.Tech. Students List
Batch: 2016-2017
| Sl.No. | Student Name | ID No. | Name of Advisor | Thesis Title |
| --- | --- | --- | --- | --- |
| | Krishanveer Gangwar | 51113 | Prof. C.S. Negi | Image classification using Convolutional Neural Network with Tensorflow. |
| | J. Rohan | 43456 | Dr. Rajeev Singh | Application of FCM, GLCM & DWT and SVM for Disease Identification in Mango. |
| | Shweta Kharayat | 42438 | Prof. B.K. Singh | Classification of Liver Disorder from Serum Profile Using Extreme Learning Machine. |
| | Gaurav Rawat | 50891 | Prof. P.K. Mishra | Adaptive MIMO-OFDM to evaluate the performance of wireless multimedia sensor network. |
| | Shivangi Awasthi | 51225 | Prof. P.K. Mishra | Performance Evaluation of Fuzzy C Mean and Simulated Annealing based Clustering in WSN. |
| | Ashish Tyagi | 51132 | Dr. S.D. Samantaray | Content based image retrieval system using HSV color space to support take new analysis. |
| | Geetika Jodhani | 42438 | Dr. S.D. Samantaray | Fake news detection using test similarity approach. |
Batch: 2017-2018
| Sl.No. | Student Name | ID No. | Name of Advisor | Thesis Title |
| --- | --- | --- | --- | --- |
| | Bhavna Chilwal | 52792 | Prof. P.K. Mishra | A Fuzzy Logic Based Model for Detecting Leaf Blast Disease in Rice Crop with ANFIS and Linear Regression Technique. |
| | Anukriti Pandey | 52775 | Prof. B.K. Singh | Alternate Approach of Design of S-Boxes and their Evaluation. |
| | Sunayana Arya | 52827 | Dr. Rajeev Singh | Deep Learning Approaches for Detection of Disease in Potato and Mango Leaves. |
| | Pratima Tiwari | 52820 | Prof. B.K. Singh | Climate based Factor Analysis and Epidemiology Prediction for Potato Late Blight using Machine Learning Approaches. |
| | Nikhilesh Kumar | 52796 | Prof. B.K. Singh | Extreme Learning Machine Approach for Prediction of Forest Fires using Topographical and Metrological Data of Vietnam. |
| | Bhavna Agarwal | 52818 | Dr. S.D. Samantaray | An Integrated Approach for Cyber Attack Prediction Using Honeynet and Socialnet Data, Applying Improved Association Rule Mining Technique. |
| | Mahesh Banerjee | 52471 | Dr. S.D. Samantaray | Network Traffic Analysis Based IoT Botnet Detection Using Honeynet Data, Applying Classification Techniques. |
| | Rakesh Kumar | 52784 | Dr. Rajeev Singh | --- |
Batch: 2018-2019
| Sl.No. | Student Name | ID No. | Name of Advisor | Thesis Title |
| --- | --- | --- | --- | --- |
| | Dheeraj Kumar | 54121 | Dr. S.D. Samantaray | --- |
| | Abhay Singh Bisht | 53885 | Dr. S.D. Samantaray | --- |
| | Dinesh Bafila | 54101 | Dr. Rajeev Singh | --- |
| | Dhirendra | 54108 | Prof. P.K. Mishra | --- |
| | Neha | 54134 | Dr. Rajeev Singh | --- |
| | Lokesh Kumar | 54126 | Prof. B.K. Singh | --- |
| | Neema Bhandari | 54100 | Prof. B.K. Singh | --- |