KVKs : Extension Units at Grass root Level
The first KVK under the jurisdiction of this University was established in the year 1984 at Ranichauri (Tehri Garhwal) and by 1998 a total of 11 KVKs and one remandated KVK were established. Out of these KVKs, only two KVKs and one ZARS Majhera (Nainital) remained with this University after the bifurcation of U.P. Presently, a total 09 KVKs are running under aegis of University. These are given in the table below: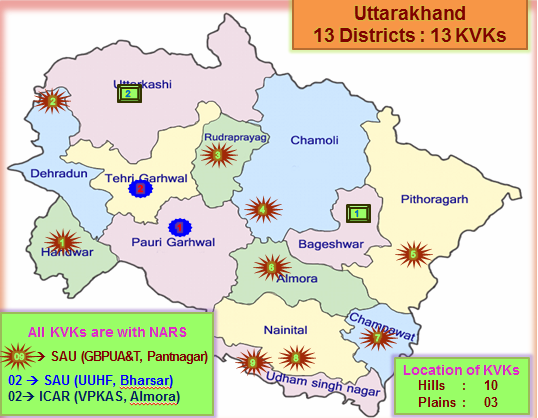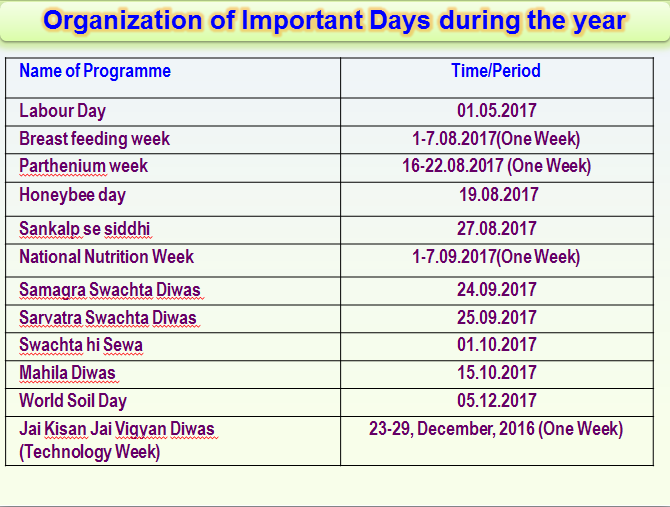 | SN | KVK | District | Establishment Year | Address |
| --- | --- | --- | --- | --- |
| 1. | Lohaghat | Champawat | Oct. 1994 | Krishi Vigyan Kendra Sui, P.O. Galchaura, Lohaghat Champawat-262504 |
| 2. | Dhanauri | Haridwar | Feb. 2004 | Krishi Vigyan Kendra Dhanauri Distt.- Haridwar-249404 |
| 3. | Jakhdhar | Rudraprayag | Feb. 2004 | Krishi Vigyan Kendra Jakhdhar Via-Guptakashi Distt.- Rudraprayag-246439 |
| 4. | Gwaldam | Chamoli | Feb. 2004 | Krishi Vigyan Kendra Gwaldam, Distt.-Chamoli-246441 |
| 5. | Matela | Almora | Feb. 2004 | Krishi Vigyan Kendra Matela Distt -Almora, 263601 |
| 6. | Kashipur | U.S. Nagar | June 2004 | Krishi Vigyan Kendra Kashipur Distt. U.S. Nagar |
| 7. | Gaina- Aincholi | Pithoragarh | June 2004 | Krishi Vigyan Kendra Gaina- Aincholi, Distt.-Pithoragarh |
| 8. | Dhakrani | Dehradun | June 2004 | Krishi Vigyan Kendra Dhakrani,Herbertpur Distt.-Dehradun 248001 |
| 9. | Jeolikote | Nainital | June 2004 | Krishi Vigyan Kendra, Jeolikote, Distt.-Nainital Nainital |
Mandate of KVKs:
Collaborate with the Subject Matter Specialists of the State Agricultural Universities/Scientists of the National Agriculture Research Project (NARP), National Agricultural Extension Project (NAEP) and the State Extension Personnel in "on-farm testing", refining and documenting technologies for developing region-specific sustainable land use systems.
Organize training to update the Extension Personnel with emerging advances in agricultural research on regular basis.
Organize long-term vocational training courses in agriculture and allied vocation for the rural youths with emphasis on "learning by doing" for generating self-employment through institutional financing.
Organize front-line demonstrations in various crops to generate production data and get feedback information.
Production and sale of quality seeds and planting materials.
Specific objectives of KVKs in Uttarakhand:
Increasing crop productivity by adopting improved production technology i.e. use of high yielding varieties, use of balance dose of fertilizers including compost and bio-fertilizers, adopting appropriate measures of plant protection, use of agricultural implements etc.
Testing and evaluation of various technologies under complex, diverse and risk prone agriculture system of hilly areas.
Organize vocational training programme on horticulture and nursery management, bee keeping, small animals (angora rabbits), mushroom cultivation, dairy, poultry, off-season vegetable crops, medicinal and aromatic plants, craft work, sericulture, post-harvest management & value addition of food crops and other relevant areas.
Getting first hand scientific feedback from the field and passing it on to research system.
Providing training support to state development department.
Popularization of concept of "Diversification of agriculture" to make small and marginal holdings more profitable.
Increasing livestock productivity through improvement in breeds of cattle and buffaloes.
Increasing green fodder availability and improving nutritional status.
Popularization of low draft improved agriculture implements.
To develop production technology for spices, medicinal and aromatic plants.
Improving economic level of villagers/farmers by introducing seed production programme of European vegetables/varieties and cultivation of low volume high value crops.
Activities of KVKs:
Basic activities carried out at KVKs of the university are:
Trainings
FLD on Oilseeds and Pulses
FLD on other than oilseed and Pulses
OFTs
Other Extension Activities
Glimpses of Training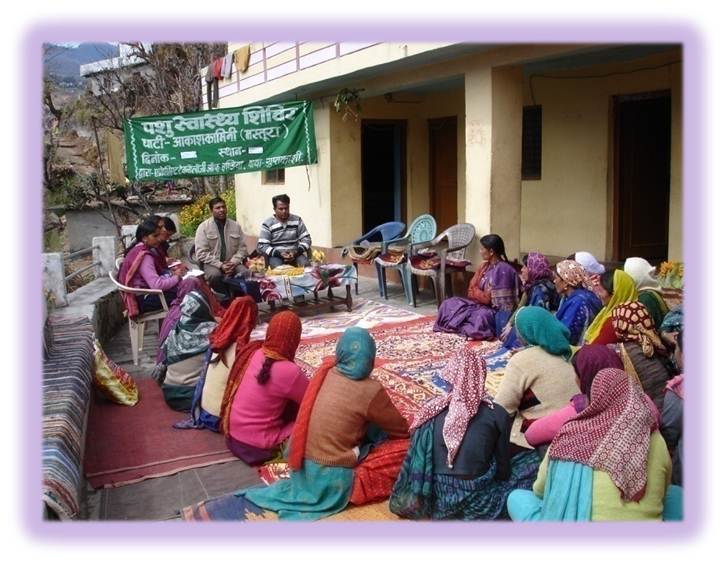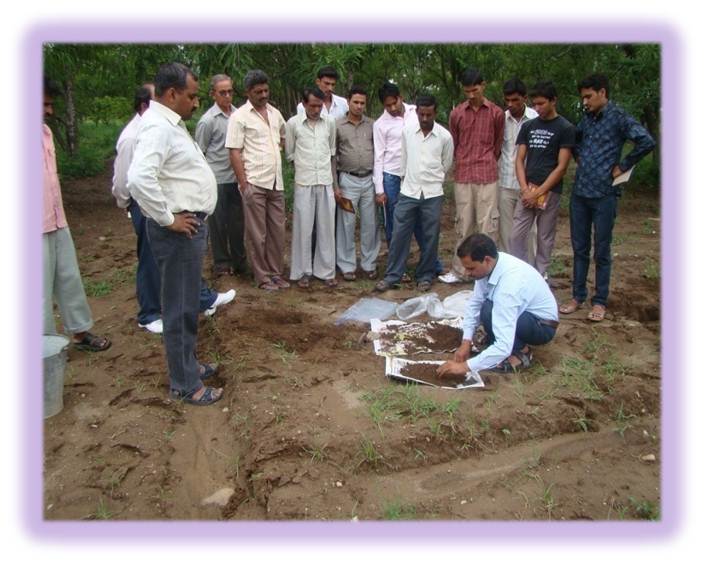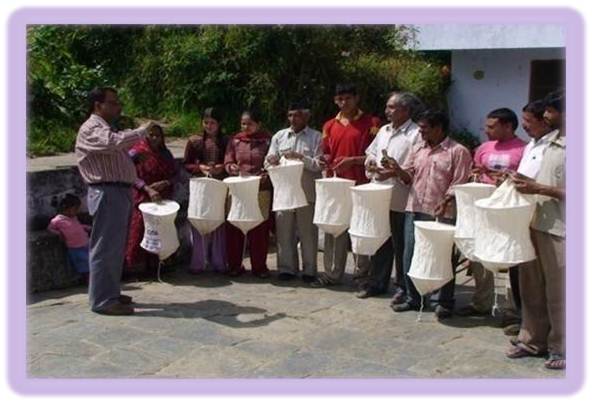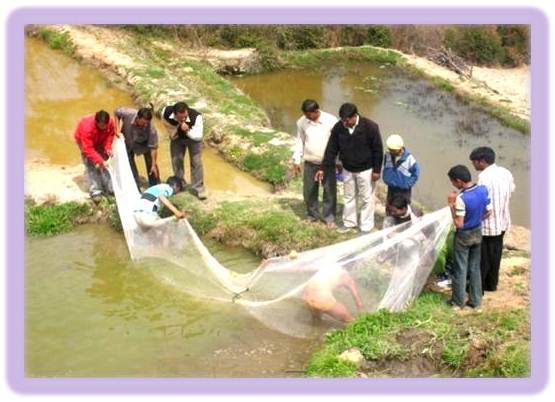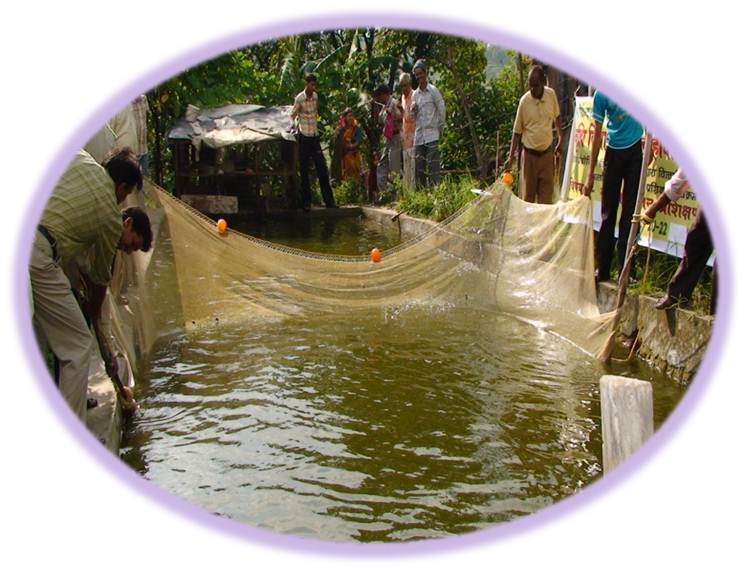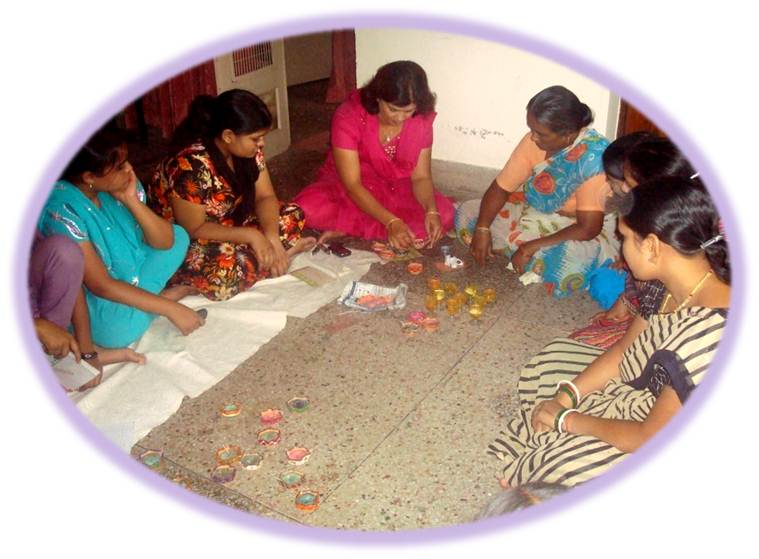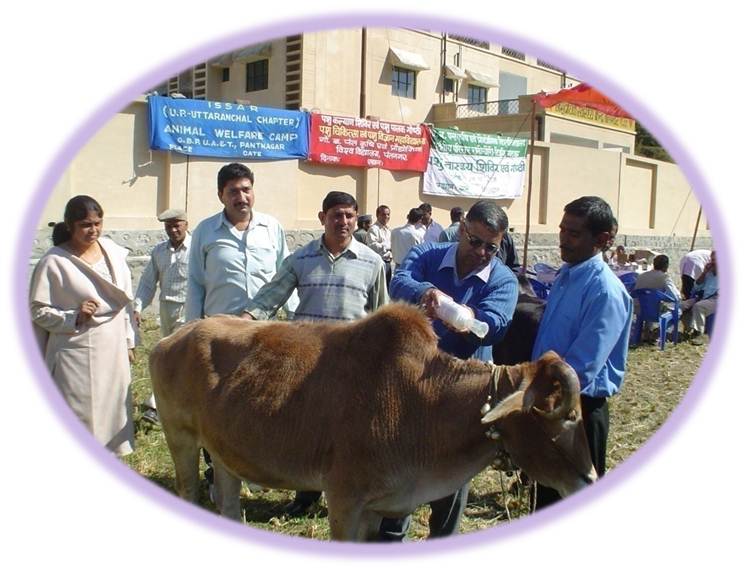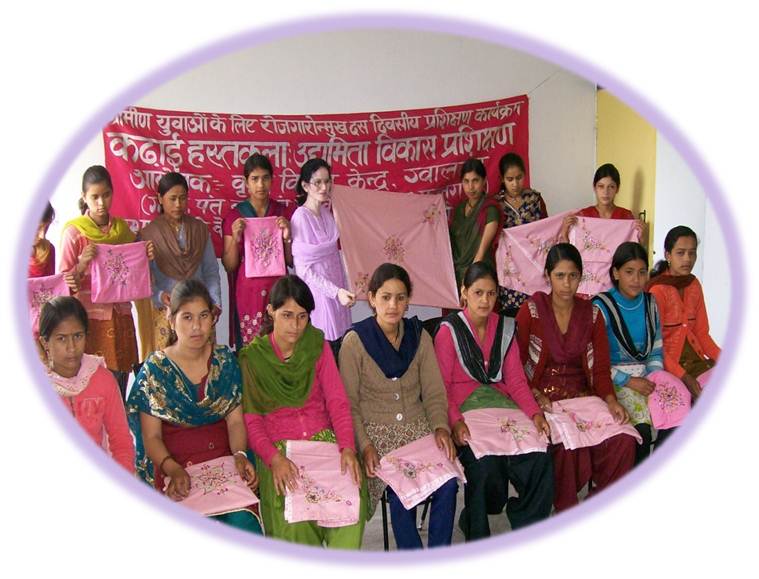 Glimpses of FLD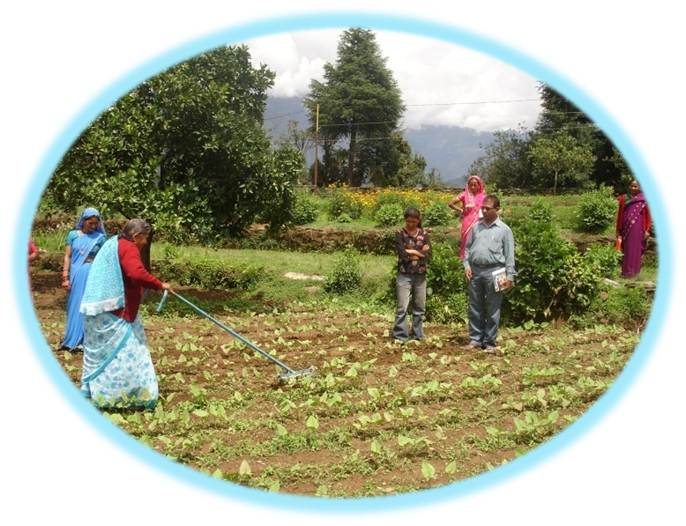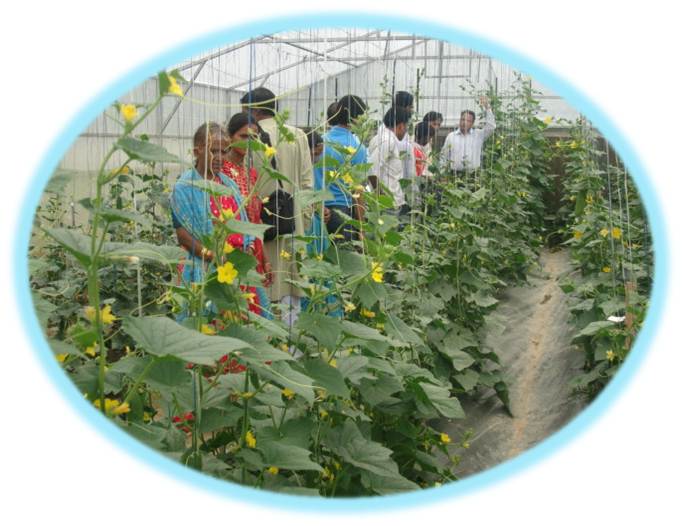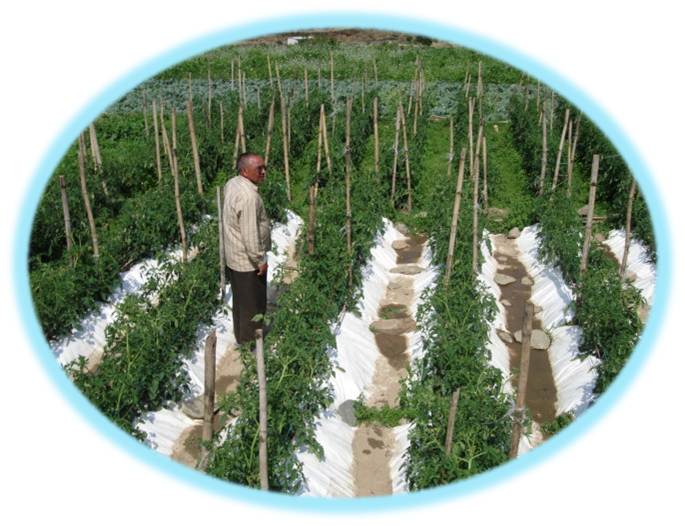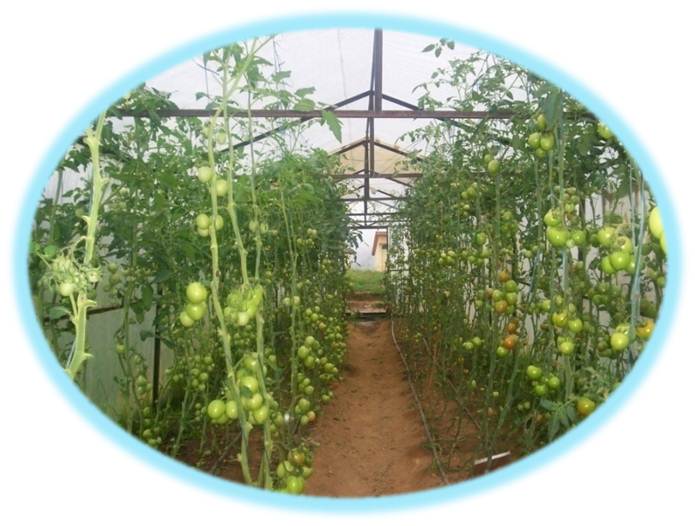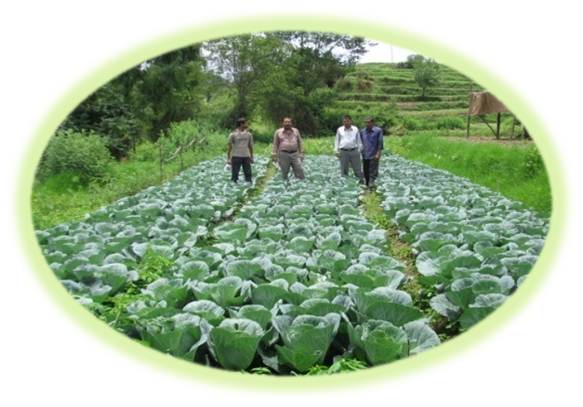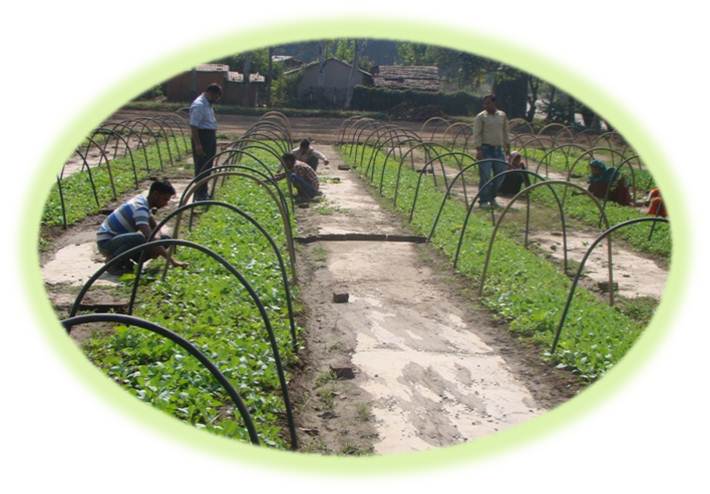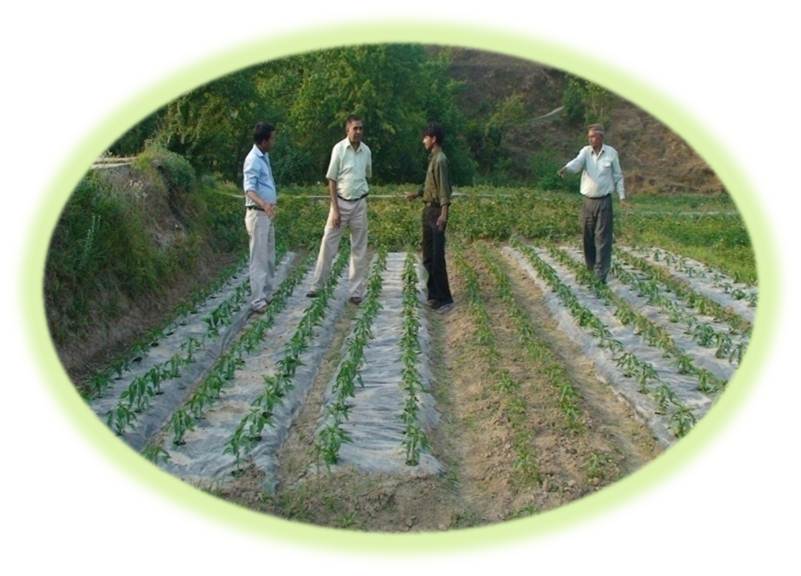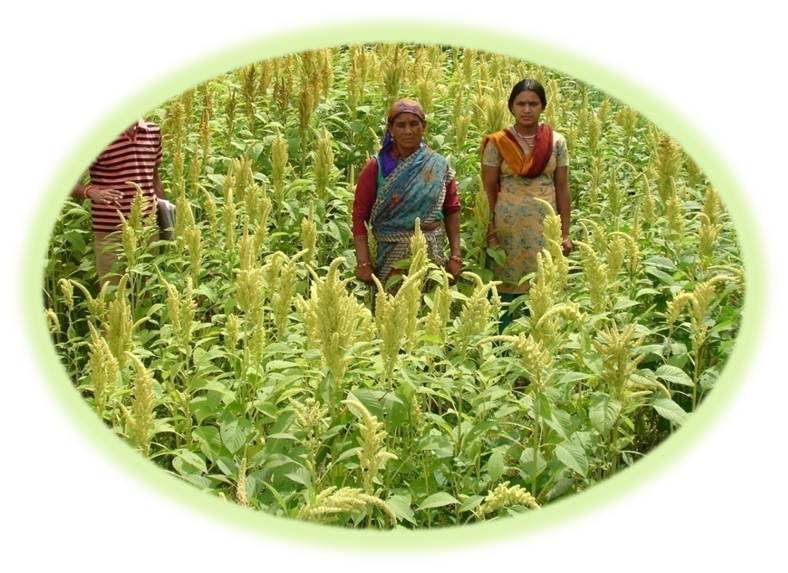 PROGRAMME COORDINATOR /OFFICER INCHARGE OF KRISHI VIGYAN KENDRA
SN
KVK and District
Programme Co-ordinator
Address
Contact No.
E-mail adress
Office
Mobile
1
Lohaghat (Champawat)
Dr. Sanjay Chaudhary
KVK, Lohaghat, P.O.- Gulchora, Distt.-Champawat-262524
05965-234820
7500241502
9412162673
officerinchargekvklohaghat[at]gmail[dot]com
2
Dhanauri (Haridwar)
Dr. Purushottam Kumar
KVK, Dhanauri, Distt.- Haridwar-249404
01332-215442
9411177299
8475002233
kvkharidwar[at]gmail[dot]com
3
Jakhdhar (Rudraprayag)
Dr. A.K. Sharma
KVK, Jakhdhar, Via Guptkashi Distt.-Rudra Prayag-246439
-
7500241510
09410104959
kvkjakh[at]rediffmail[dot]com
4
Gwaldam (Chamoli)
Dr. Uma Naulia
KVK, Gwaldam, Distt.- Chamoli-246441
01363-274287
7500241506
9456572800
kvkchamoli[at]rediffmail[dot]com
5
Matela (Almora)
Dr. R. K. Sharma
KVK, Matela (Kosi), Distt.- Almora-263651
05962-241248
7500241508
sharmark1966[at]rediffmail[dot]com
kvkalmora[at]gmail[dot].com
6
Kashipur (U.S. Nagar)
Dr. C. Tiwari
Krishi Vigyan Kendra, Sugarcane Research & KVK, Bajpur Road, Kashipur, Distt.-Udham Singh Nagar-244713
05947-262281
262771
7500241505
kvkkashipur[at]gmail[dot]com
7
Gaina- Aincholi (Pithoragarh)
Dr. Jitendra Kwatra
KVK, Gaina Aincholi, Distt.-Pithouragarh-262501
05964-252175
7500241509
kvkpithoragarh[at]yahoo[dot]com
8
Dhakrani (Dehradun)
Dr. S. S. Singh
KVK, Dhakrani, P.O.- Herbertpur, Distt. – Dehradun-248001
01360-224378
9761969696
8475001596
kvkdehradun[at]gmail[dot]com
shivassingh[at]gmail[dot]com
9
Jeolikote (Nainital)
Dr. V. K. Doharey
KVK, Jeolikote, Distt.- Nainital-263135
05942-224547
7500241504
9412966838
kvknainital[at]rediffmail[dot]com
vijaydoharey[at]gmail[dot]com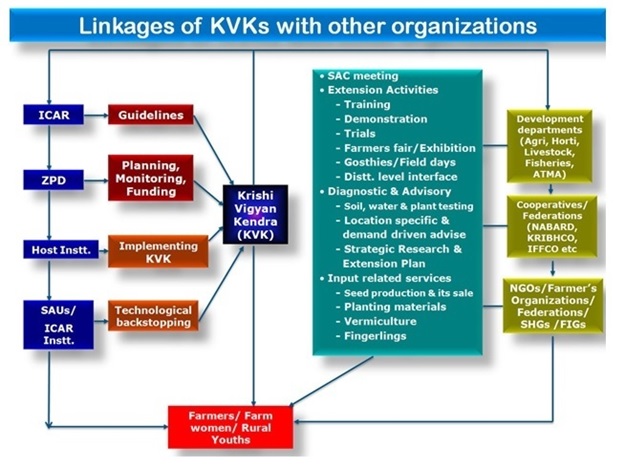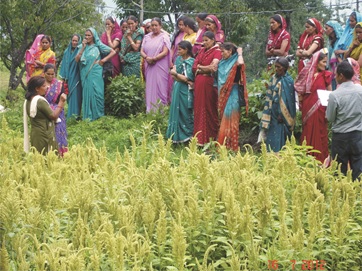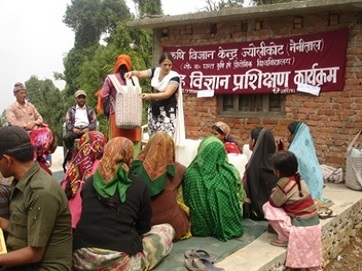 Projects Initiated
NABARD
Pithoragarh-02
(a) Establishment of Mushroom Span Unit at KVK amounting Rs. 9.9 lakh – (In progress)

Almora-01
(a)Adoption of Integrated Farming System for improving soil health, crop productivity and sustainable development amounting Rs. 10.55 lakh – (Submitted)

Haridwar-03
(a)Upliftment of Socio economic and livelihood security amounting Rs. 50.00 lakh
(b) Transfer of Technology- Organic Vegetable Production amounting Rs. 9.06 lakh
Other
Farmer Producer Organization (FPO) in Organic Vegetable Production amounting Rs. 9.06 lakh
Attracting and Retaining Youth in Agriculture (ARYA) funded by ICAR amounting Rs. 9.00 lakh


AJIVIKA
Pithoragarh-02
(a)Quality vegetable seedling production amounting Rs. 14.92 lakh – (In progress)
(b) Collection, refinement and production of Elite planting material of stone fruits, Kiwi, Strawberry and Cardamom amounting Rs. 24.93 lakh

Champawat-01
(a)Centre of Excellence in Agri-Horticulture at KVK Lohaghat, Champawat amounting Rs. 6.25 crore – (Submitted)
Front Line Demonstrations
In different Crops funded by Department of Agriculture, Uttarakhand under ATMA run by KVK Almora (Rs. 0.44 lac), Chamoli (Rs. 0.5 lac) and Pithoragarh (Rs. 3.0 lac).
DST Project
At Pithoragarh)
(a)Development of poly-house technology in border district of Uttarakhand of Rs. 50.00
Tribal Sub Plan (TSP)
The ICAR funded project Tribal Sub Plan (TSP) run by 5 KVKs namely, Chamoli, Pithoragarh, Dehradun, Nainital and U S Nagar amounting Rs. 14 lac, Rs. 11 lac, Rs. 18 lac, Rs. 10 lac and Rs. 4 lac, respectively.
Cluster Front Line Demonstration (CFLD) on Pulses
Running at all Krishi Vigyan Kendra except Jakhdhar
Cluster Front Line Demonstration (CFLD) on Oilseed
Running at KVKs of Nainital, U.S.Nagar, Haridwar and Chamoli
Seed Hub (Pulse)
Running at KVK Dhakrani, Dehradun
Farmer FIRST (Farm Innovation Resources Science Technology)
Running at Department of Agricultural Extension and Communication, College of Agriculture, Pantnagar funded by ICAR amounting Rs. 32.32 lakh
Skill Development
Running at Krishi Vigyan Kendra Champawat and Haridwar
PPV&FRA
Running at KVK of Almora, Chamoli, Haridwar, Rudraprayag, Pithoragarh and U.S.Nagar
New Initiatives
Emphasis on e-extension
Steps towards Green and safe world
Participatory extension approach
Women empowerment and drudgery reduction
Commodity based extension/ Market led extension
Effective linkage between electronic print media and Agricultural universities/ Institutes
Identification, documentation and validation of Indigenous Technological Knowledge (ITKs)
Convergence of activities
Developed "Uttarakhand Kisan Gyan Portal"- more information of different disciplines will be uploaded regularly
Developed Technology modules as a reform in extension methods
Promotion of IP and Technology Management in Agricultural Sector
Paradigm shift from green to evergreen revolution for sustainable livelihood
Gift to Nature and Support to Rural Livelihood
Model Agriculture and Livestock Extension and Development Centres