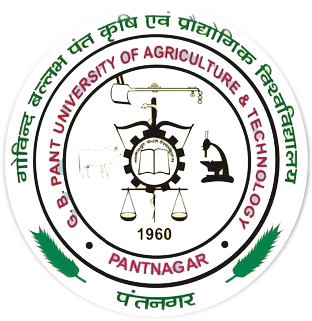 GOVIND BALLABH PANT UNIVERSITY OF AGRICULTURE & TECHNOLOGY
गोविन्द बल्लभ पंत कृषि एवं प्रौद्योगिक विश्वविद्यालय
Home
/
Colleges
/
College of Veterinary and Animal Sciences
/
Department of Livestock Production Management
/
Profile
---
Department of Livestock Production Management

Dr. D.V. Singh
| | |
| --- | --- |
| DESIGNATION: | Professor & Head |
| QUALIFICATION: | Ph.D. |
| SPECIALISATION: | Animal Breeding |
| EMAIL: | singhdvs56[at]gmail[dot]com, singh_dvrat[at]rediffmail[dot]com |
| CONTACT NO.: | 9411159980 |
---
Research areas/areas of interest
Dairy Animal Production
Selected Research Publications
Devi, L.S., Singh, D.V., Kour, S. and Tiwari, H. (2017). Factors affecting early reproduction traits of Frieswal heifers under field conditions. J. Anim. Res. 7(2):333-338.


Minj,S.K; Singh, D.V.; Singh, C.B.; Shiv Prasad; Kumar, S. and Kumar, A. (2016). Non-genetics factors affecting reproduction traits of Frieswal crossbred heifers/ cows under field conditions. Indian J. Anim. Prod. Mgmt. 32(3-4):166-173.


Singh, D.V. (2015). "Tenets for the success of progeny testing program under Indian field conditions. Indian J. Anim. Genetics & Bdg. 33-34: 7-13.


Ekanayake, B.M.M.; Singh, D.V.; Singh, S.K. and Ashok Kumar (2009). Performance of Murrah she buffaloes under cold stress amelioration measures. Indian J. Dairy Sci., 62 (1):74-75.


Singh, D.V.; Dave, A.S.; Patel, J.R. and Bharadwaj, S. (1999). Factors affecting service period in buffaloes under field conditions. Buffalo Bulletin 18(4):75-77.
---
Disclaimer: The facts published on this website are for immediate information only and no legal claim can be made for any damage caused by using the content of this site. The G.B. Pant University of Agriculture and Technology reserves the right to change the information published on this site at any point of time without prior or further notification.
For best view, kindly use Google Chrome version 35+, Firefox version 31+, IE version 10+, Safari 7+