Home
/
Colleges
/
College of Technology
/
Department of Post Harvest Process & Food Engineering
/
Profile
---
Department of Post Harvest Process & Food Engineering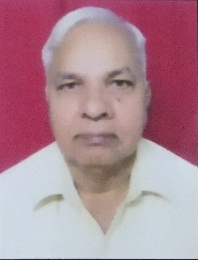 Dr. J.P. Pandey
| | |
| --- | --- |
| DESIGNATION: | Dean CT & Professor |
| QUALIFICATION: | Ph.D. |
| SPECIALISATION: | Process and Food Engg |
| EMAIL: | jppandey55[at]gmail[dot]com |
| CONTACT NO.: | 9410349973 |
---
Selected Research Publications
Deepika Kohli and N. C. Shahi, Pandey J.P. and Singh Anupama, (2017). Drying of Asparagus roots in solar and Fluidised bed dryer. International Journal of Agriculture Sciences, Volume 9, Issue 13, 2017, pp.-4072-4076.


Kate AE, Anupama Singh, Shahi NC, Pandey JP, Om Prakash and Singh TP. 2016. Impact of polar bio-solvent, particle size and soaking time on microwaave assisted extraction of edible oil from black soyabean. Journal of Food Measurement and Characterization. Vol. 11 272–280. DOI 10.1007/s11694-016-9394-0.


A E Kate, N C Shahi, U C Lohani, and J P Pandey. 2015. Development and testing of pedal operated wild apricot pit grader. Agricultural Mechanization in Asia, Africa and Latin America, 46 (1): 48-52.A E Kate, U C Lohani, N C Shahi and J P Pandey. 2013. Optimization of machine parameters of wild apricot pit decorticator using Response Surface Methodology. International Agricultural Engineering Journal, 22 (1): 27-33.


A E Kate, U C Lohani, N C Shahi, J P Pandey, A Sarkar, and Khan Chand. 2014. Effects of moisture content and feed rate on milling characteristics of wild apricot pits (Prunas armeniaca L.). Int J Agric & Biol Eng, 7 (1): 103-110


U C Lohani, J P Pandey and N C Shahi. 2012. Effect of degree of polishing on milling characteristics and proximate composition of barnyard millet (Echinochloa frumentacea). Food and Bioprocess Technology. 5: 1113-1119.