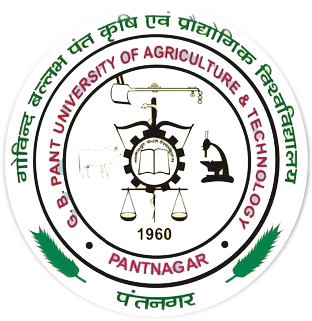 GOVIND BALLABH PANT UNIVERSITY OF AGRICULTURE & TECHNOLOGY
गोविन्द बल्लभ पंत कृषि एवं प्रौद्योगिक विश्वविद्यालय
Home
/
Colleges
/
College of Agriculture
/
Department of Soil Science
/
Profile
---
Department of Soil Science

Dr. Gopal Krishna Dwivedi
| | |
| --- | --- |
| DESIGNATION: | Professor |
| QUALIFICATION: | Ph.D (Soil Science & Agricultural Chemistry) |
| SPECIALISATION: | Soil Fertility and Fertilizer Management |
| EMAIL: | gopalkrishnadwivedi[at]gmail[dot]com |
| CONTACT NO.: | 8192838384 (M) |
---
Research projects
Co.P.I., All India Coordinated Research Project On Agroforestry, funded by ICAR
Research areas/areas of interest
Synthesis of Nano-particles of Micronutrients (Fe,Mn,Cu,ZnAu,Ag,TiO), chemical characterization and their use efficiency by crops.
Development and Fabrication of cow dung pots as a substitute of polythene bags for raising nursery plants to save soil pollution and and uplift the economic status of rural society.
Selected Research Publications
Dwivedi, G.K., Dwivedi, M., Nautiyal, M.C. and Sah, V.K. 1998. Land degradation Assessment of soil sensitivity, sediment and nutrient losses from watershed in central Himalaya. International J. Ecol. and Environ. Sci. 24:37-47.


Dwivedi, G. K. 1996. Tolerance of some crops to soil acidity and response to liming. J. Indian Soc. Soil Sci. 44(4):736-741.


Dwivedi, G. K. 1993. Effectiveness of partially acidulated products of Lalit-pur and Mussoorie rockphosphates on an acid inceptisol of Garhwal Himalaya. J.Indian Soc. Soil Sci. 41(2):298-303.


Dwivedi, G.K. and Dwivedi, M. 1992. Efficiency of Lalitpur rockphosphate for fingermillet- wheat and barnyard- millet-wheat sequence in acid soil of Garhwal Himalaya. J. Indian Soc. Soil Scie. 40(4):773-778.


Dwivedi, G.K., Dwivedi, M. and Pal, S.S. 1990. Relative efficacy of mode of application of Cu, Zn, B and Mo in Soybean-wheat sequence in an acid soil (inceptisol) of Garhwal Himalaya. J. Indian soc. Soil Sci. 38:458-463.


Dwivedi, G.K., Dwivedi, M. and Pal, S.S. 1989. Relative efficiency of Mussoorie rockphosphate and super phosphate with lime on yield and P availability of maize-wheat and Soybean-wheat rotation in acid soil inecptisol. J. Indian Soc. Soil Sci. 37:61-65.
---
Disclaimer: The facts published on this website are for immediate information only and no legal claim can be made for any damage caused by using the content of this site. The G.B. Pant University of Agriculture and Technology reserves the right to change the information published on this site at any point of time without prior or further notification.
For best view, kindly use Google Chrome version 35+, Firefox version 31+, IE version 10+, Safari 7+